HoD's MESSAGE
Eligibility | Fees and Financial Assistance | Objectives | Facts & Figures | Gallery | Events | Faculty | Announcement | HoD | MoUs | Back to Dept. Home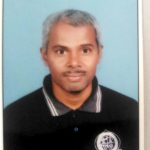 Dr. C R K Reddy
Department of Computer Science & Engineering
The Mahatma Gandhi Institute of Technology is one of the leading engineering colleges, helping students to reshape their future to become a valuable asset for the nation. We are committed to academic excellence in the fields of Computer Science and Engineering, leading to develop students through academia and industry linkages.
Computer Science is a relatively young discipline of research. With computers as smart tools to help us think, we have to rely less on guessing. We can support our decisions by data. This is becoming more and more important in our increasingly digital economies.  Artificial Intelligence is an area that has gained much attention recently, not only within the research community but also in our daily lives. For example think about self-driving cars, AI-driven medical diagnostics and personal health, face identification, or natural language understanding etc.
Another budding area of research is Data Science where we use computational tools to gather data, filter them, separate noise from useful information, and create knowledge, from which we can make better decisions and build smarter, enabling tools for our daily lives and to support our professional endeavours.
On behalf of my department and administration, I am pleased to welcome the students to join in Computer Science and Engineering to become an ambassador in the field of computers.
The department nurtures the holistic development of a student and we love to share our passion with them on how to use computational tools. We also teach the students to work in teams, share ideas, present, improve communication skills and join creative teams that make a positive difference.
Our college has attracted the best and brightest students. Our innovative curriculum, state of the art labs, and research opportunities are designed to solve today's most pressing problems. Through our undergraduate degrees, we ensure our students are receiving a multidisciplinary education that prepares them to be the next generation of Software Industry.