Industry Institute Interaction – MGIT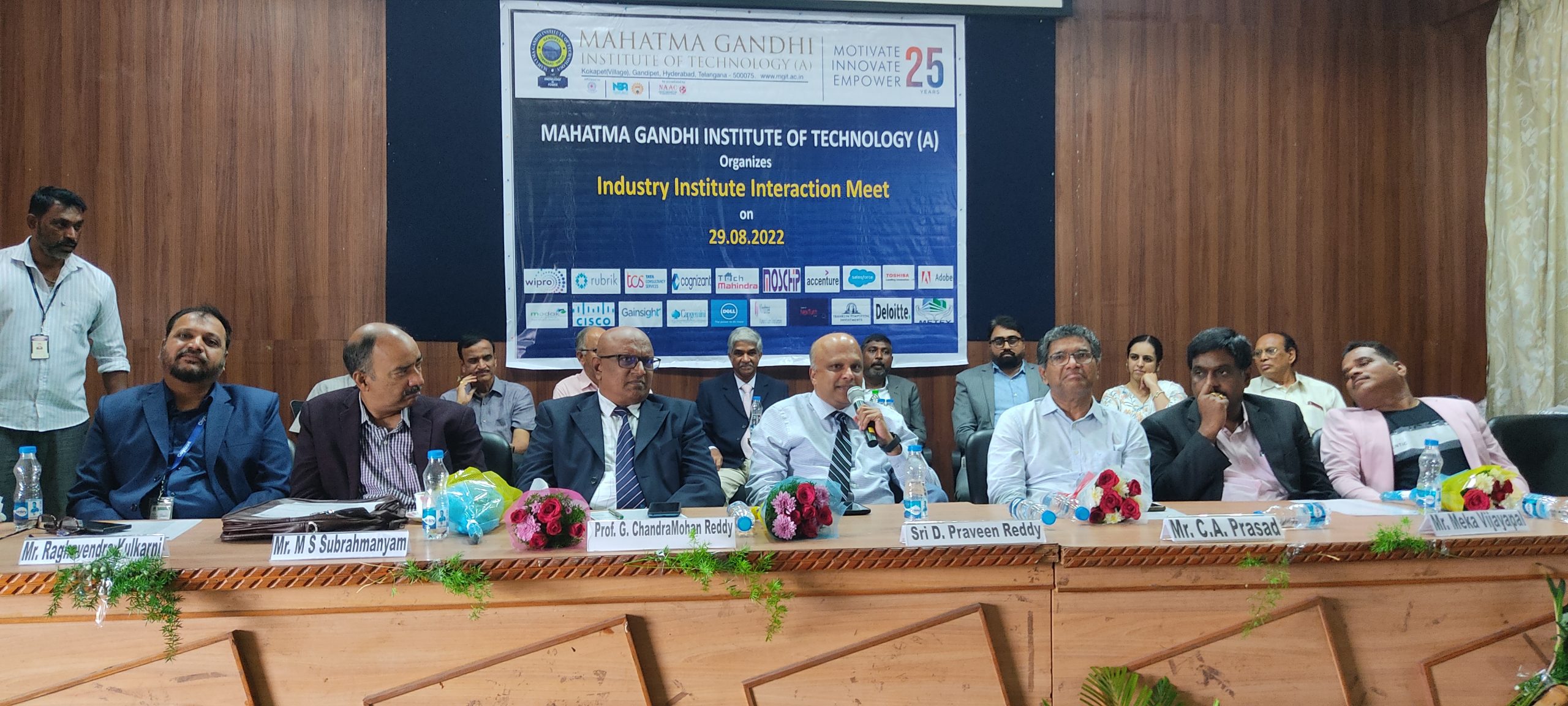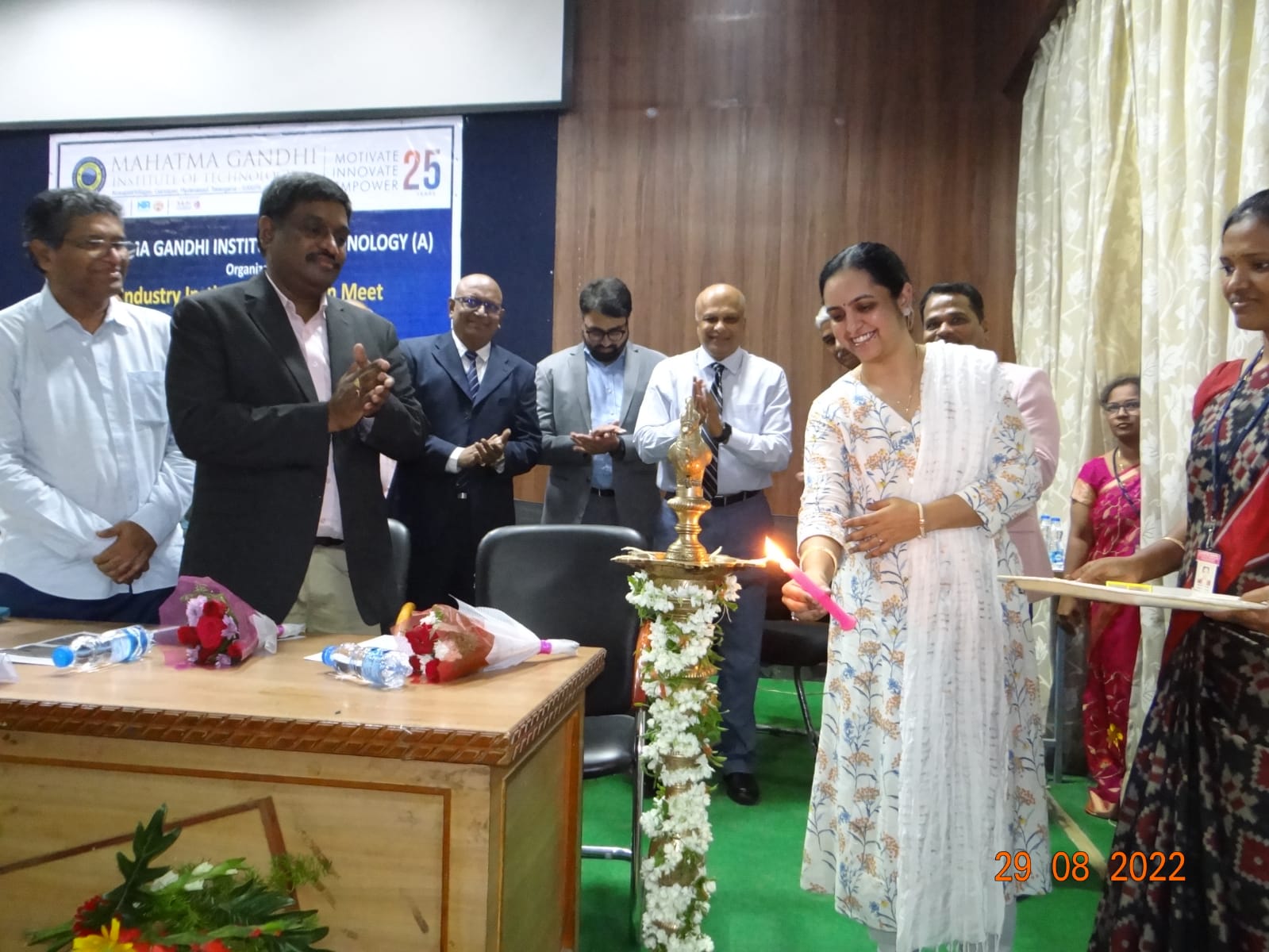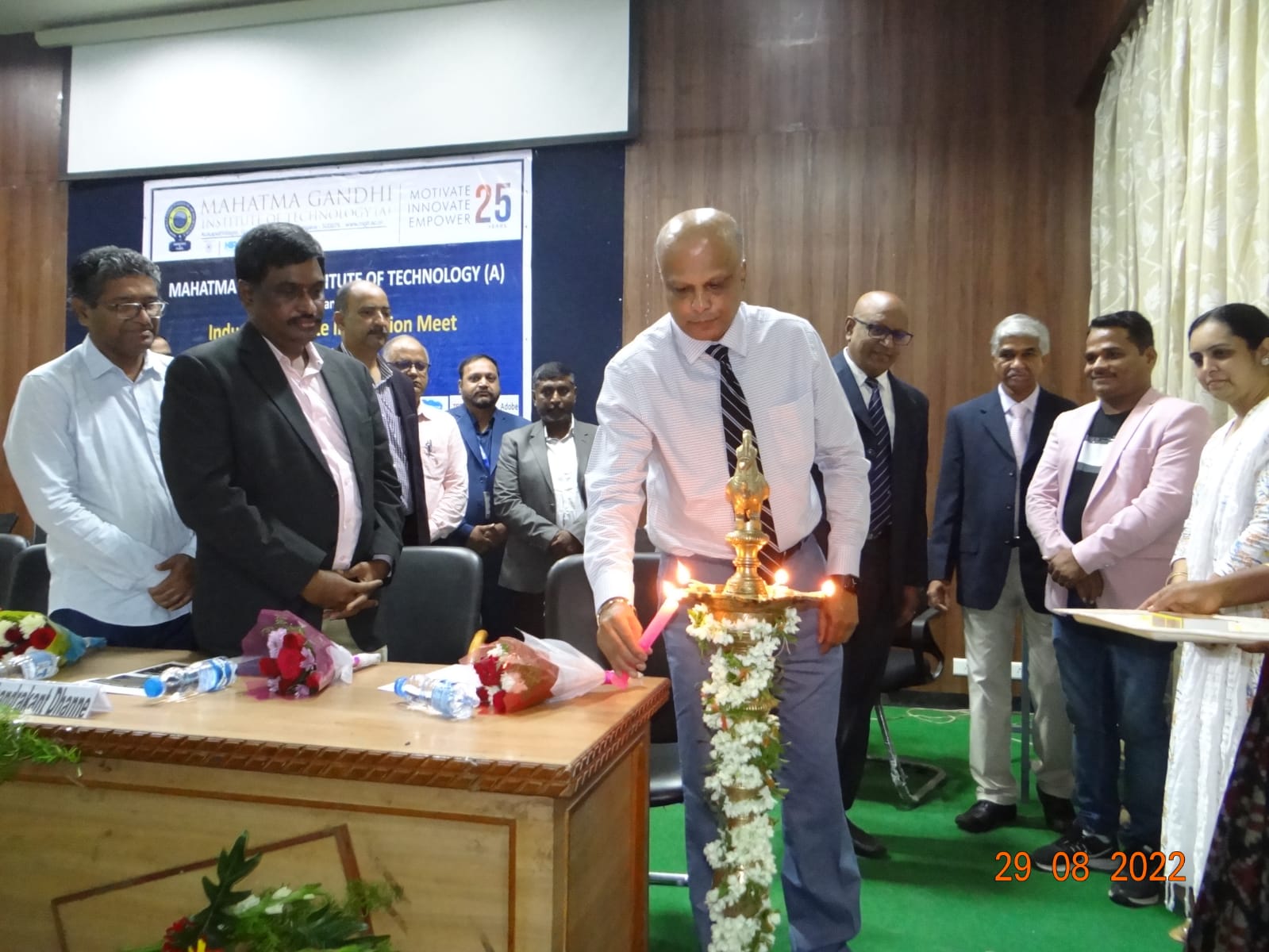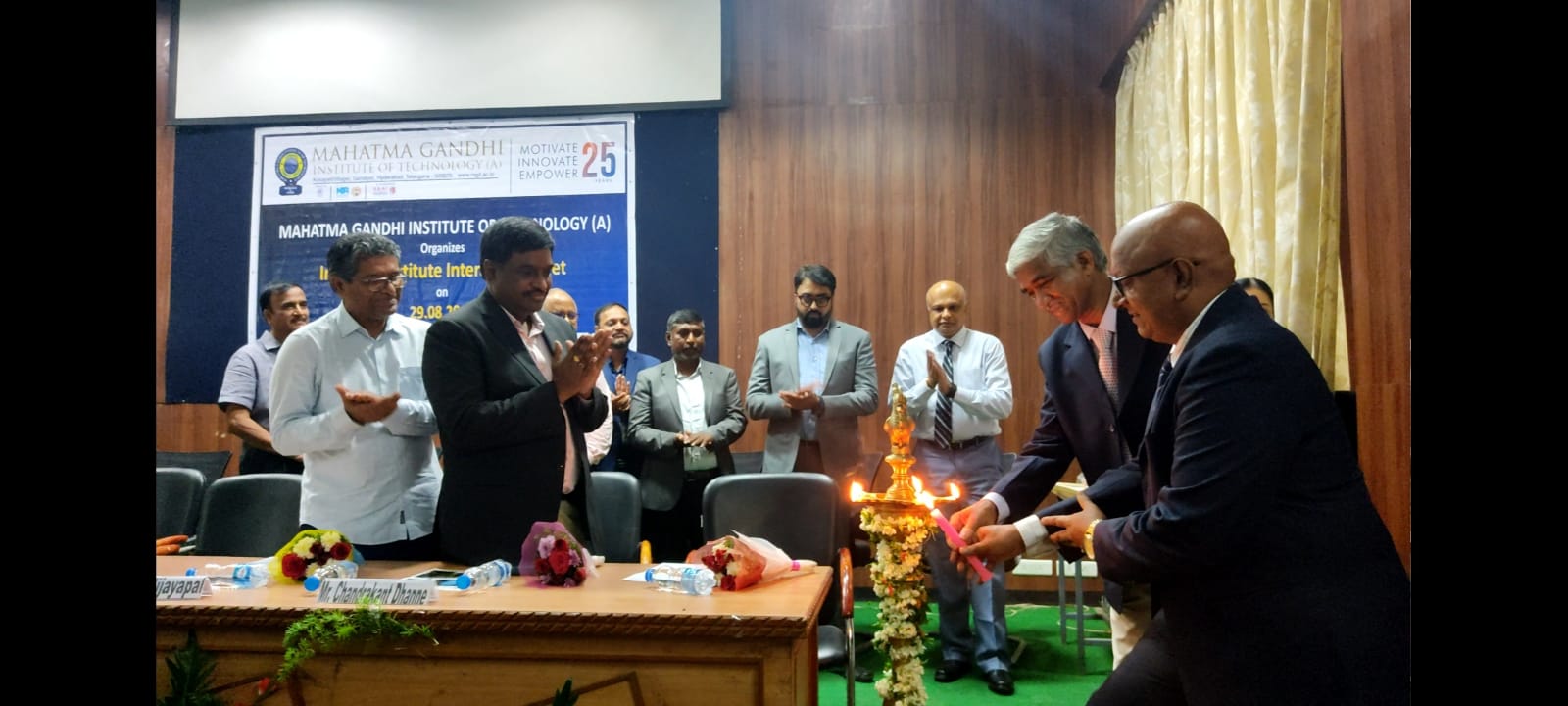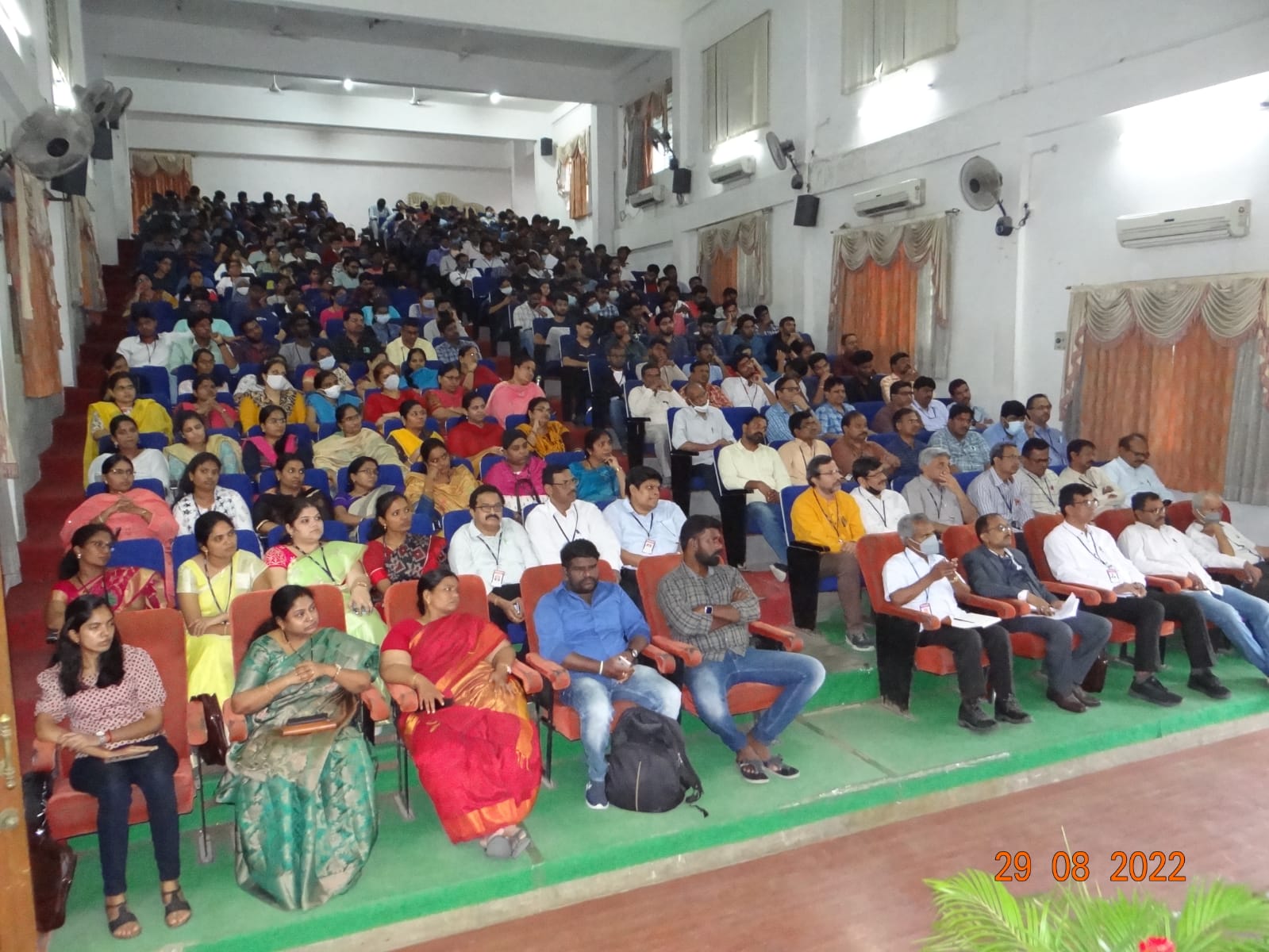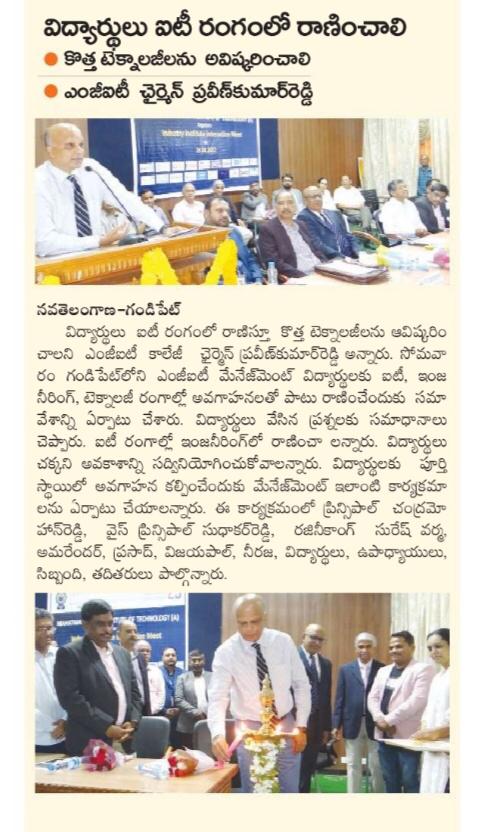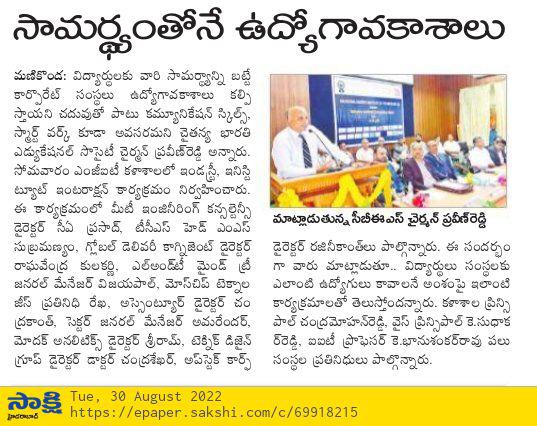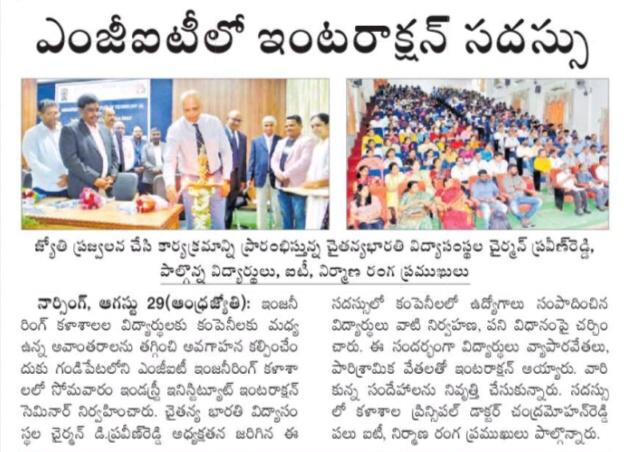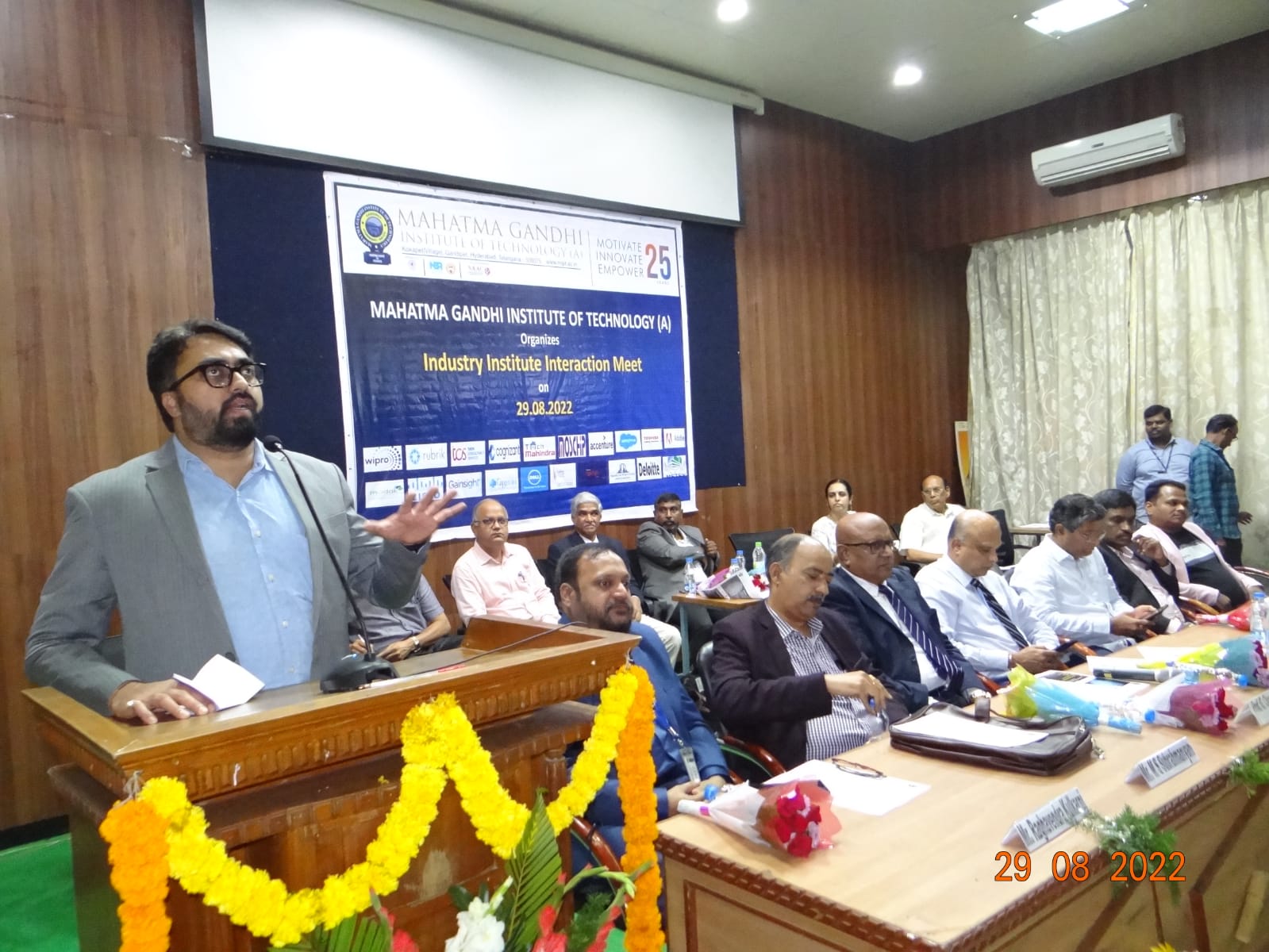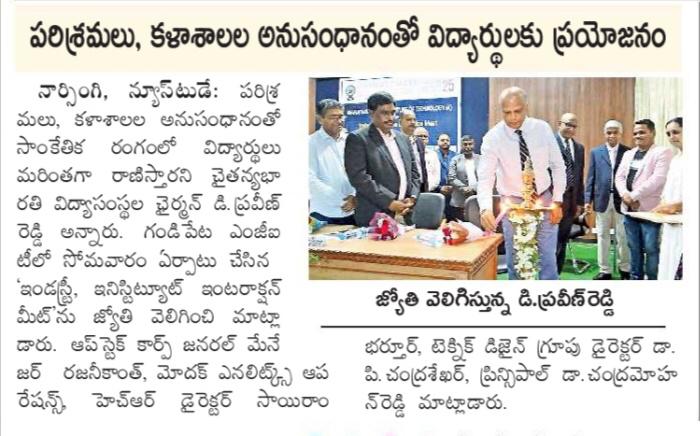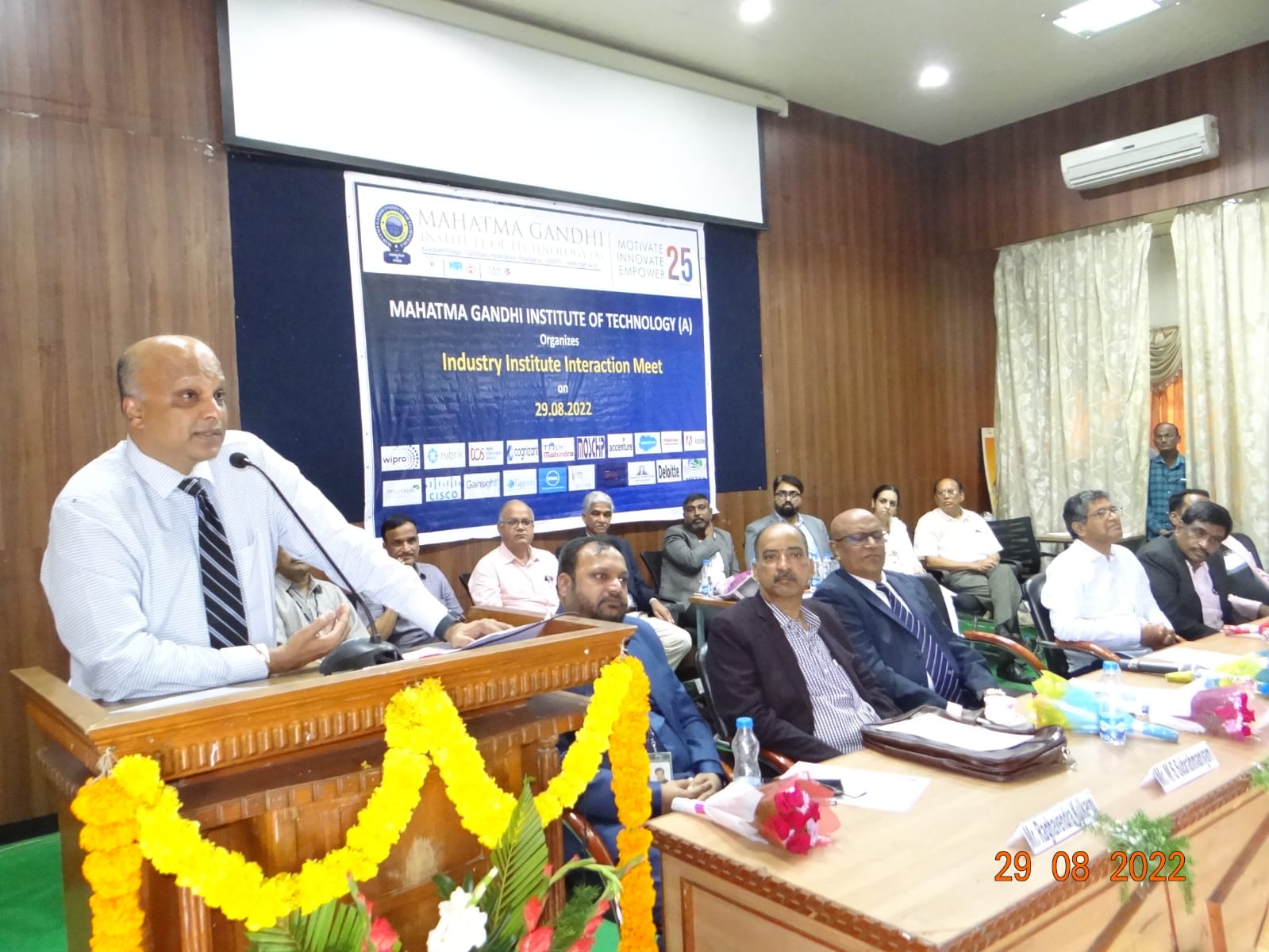 WhatsApp Image 2022-08-30 at 5.44.24 PM (1)
WhatsApp Image 2022-08-30 at 5.44.24 PM
WhatsApp Image 2022-08-30 at 5.44.21 PM
WhatsApp Image 2022-08-30 at 5.44.25 PM
WhatsApp Image 2022-08-30 at 5.44.22 PM (1)
WhatsApp Image 2022-08-30 at 5.44.22 PM
WhatsApp Image 2022-08-30 at 5.44.23 PM (1)
WhatsApp Image 2022-08-30 at 5.44.23 PM (2)
WhatsApp Image 2022-08-30 at 5.44.23 PM
WhatsApp Image 2022-08-30 at 5.44.24 PM (2)
News Date : 29 Aug 2022 News Report
An Industry Institute Interaction was organized by Mahatma Gandhi Institute of Technology on 29th August 2022 at MGIT aiming at bridging the gap between Industry and academia. The meeting was inaugurated by Mr. D.Praveen Reddy, Chairman – CBES.
Mr. C.A Prasad, Director – Metey Engineering consultancy Pvt Ltd., Mr. M.S .Subrahmanyam, Delivery Head – TCS ,  Mr. Raghavendra Kulkarni, Global delivery Director – Cognizant,  Mr. Meka Vijayapal, General Manager – Mindtree (L & T), Mrs. Rekha Kondaveeti – Moschip technologies, Mr. Chandrakant Dhannem, Associate Director – Accenture, Mr. Amarender R, General Manager- NexTurn, Mr. Sriram Bhartur, Director (HR operations) – Modak Analytics,  Dr. P. ChandraSekhar, Director – Technique Design Group. MR. U.Rajinikanth , General Manager – Appstekcorp, Prof. K. Bhanu Sankara Rao, Adjunct Professor, IIT-H, Principal Prof. G.Chandra Mohan Reddy, Vice-Principal Prof. K.Sudhakar Reddy, Faculty members and students have participated in the program.
Speaking on the Occasion, Chairman Mr. D.Praveen Reddy expressed that the Management will be always ready to collaborate with Industry and to provide more facilities for the students to get more employment opportunities in this technology world moulding them as best technocrats. The Principal spoke about the Institute and Vice-Principal welcomed all the participants.
There were deliberations about the requirements of subjects and practical knowledge to be included in the curriculum to make students successful in the Industry and to fill the gap between Industry and academics.
Mr Rajanikanth spoke about Artificial Intelligence, IOT, QNN, Logical Electronic Simulators and advised the students to learn emerging technologies.  Ms. Rekha spoke about Embedded systems, Electronic Industry and opportunities existing in them including the requirements to get in to these areas.
Importance of education for solving problems and focusing on fundamentals of the subjects were explained by Mr. Sairam. Importance of Civil engineering, latest technological innovations in Civil engineering especially structural engineering and multidisciplinary aspects of the knowledge were elaborated by Mr. C.A.Prasad.
Mr. Vijaypal advised the students to have good domain knowledge and get adoptable to new technologies. He spoke about project management, design thinking. Mr.Chandrakanth explained the impact of changing technologies and changing market requirements on society.
An insight into the importance of Coding languages, certification, internship and importance of Automation was given by Mr, Subramayam. Mr. Rajendra Kulkarni spoke about the transformation of Conventional industry to digital era and Dr. P.Chandrasekhar about the importance of entrepreneurship, train the trainer especially by industry experts.
Prof. K.Bhanushanker Rao elaborated the importance of Metallurgy and Material Science and technological developments in the related areas. He also spoke about contribution of MGIT in some of the projects in these areas and facilities that are required for students and staff to do research.  Finally, the program ended with Vote of Thanks by the Placement Officer Dr.Vamshi Krishna Varma.