✨ QUERENCIA 2022 ✨
08 Dec 2022 - 08 Dec 2022 | Organized by: Literary Club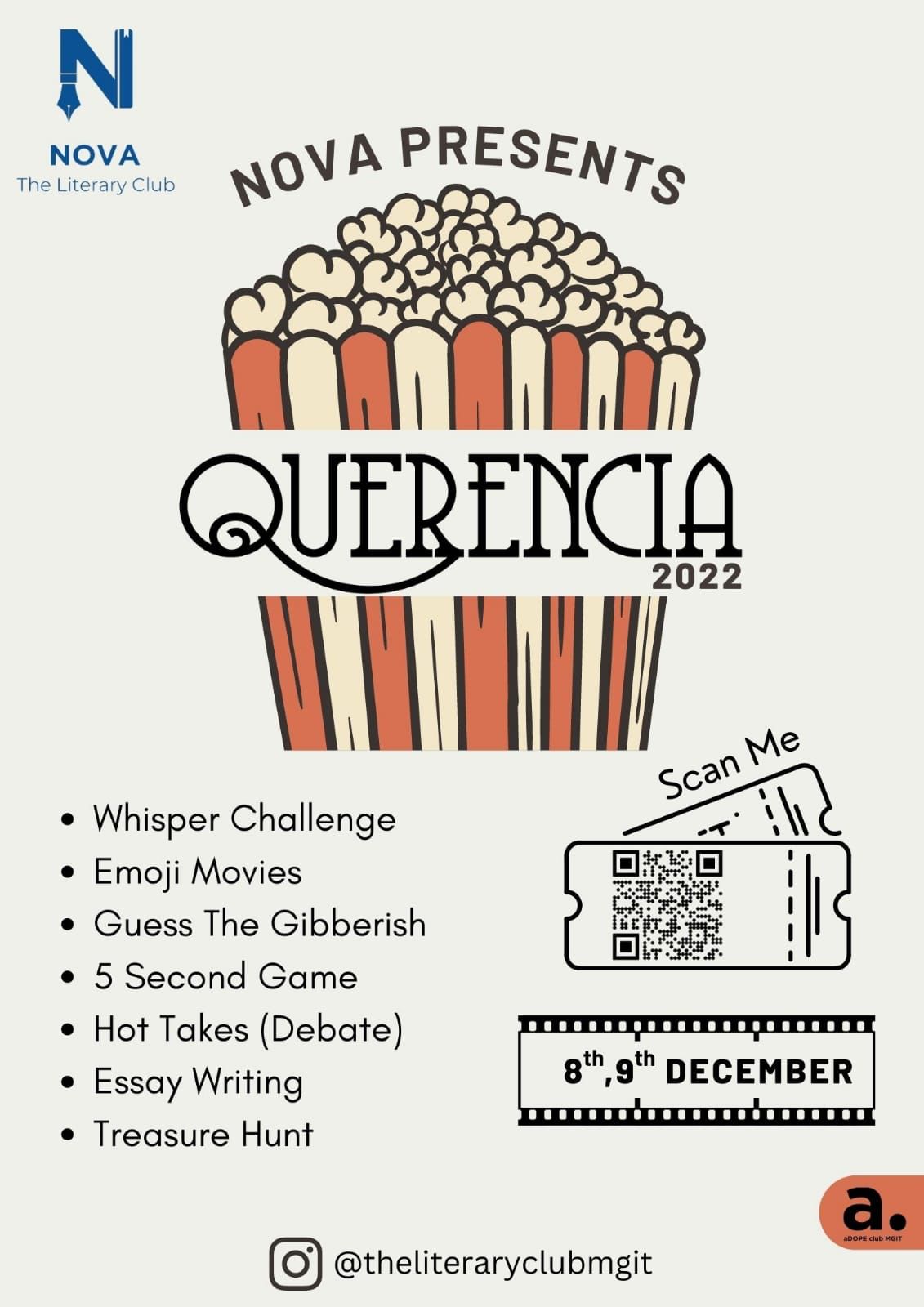 Website
|
Registration Form
|
Brochure
✨ QUERENCIA 2022 ✨
Welcome to the annual event of The Literary Club
Come join the members of Nova – The Literary Club for a fun and memorable experience by participating in many exciting events held on 8th & 9th December, 2022.
The various events one can participate in are:
Treasure hunt
Whisper challenge
Emoji movies
Guess the gibberish
5 second game
Hot takes (debate)
Essay writing (Online)
Registration fee:
Treasure hunt – Rs 60 per person. (Max 5 persons allowed in a team.)
Other games – Rs 30 per person.
Limited registrations for treasure hunt.
Contact –
Atharva – 6281833151
Abhishek – 7032658471
Registrations –
Treasure Hunt –