Flash Mob Metallon 2022
29 Jun 2022 - 29 Jun 2022 | Organized by: Metallurgical and Materials Engineering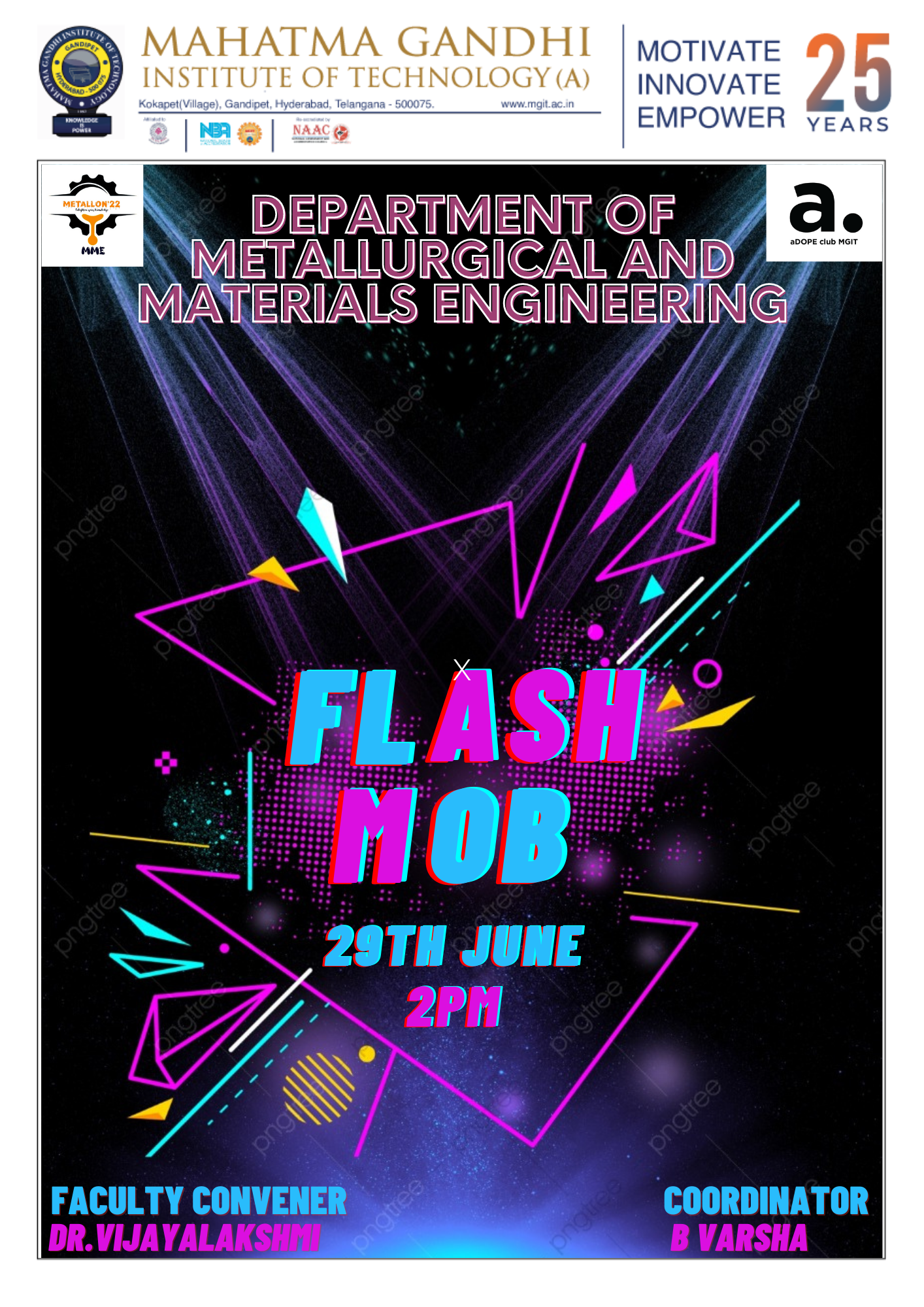 Website
|
Registration Form
|
Brochure
This is an integral part of the annual National level Students' Technical Summit, METALLON 2022, organized by the Department. This event showcases the extracurricular skills of the students of the Department.
Venue:
A-Block, MME Department, MGIT
Event Guidelines:
The students are informed to join the occasion and make it memorable.
Advisors:
Convenor:
Student Co-Ordinators: