Paper Presentation Yukti 2022
30 Jun 2022 - 30 Jun 2022 | Organized by: Information Technology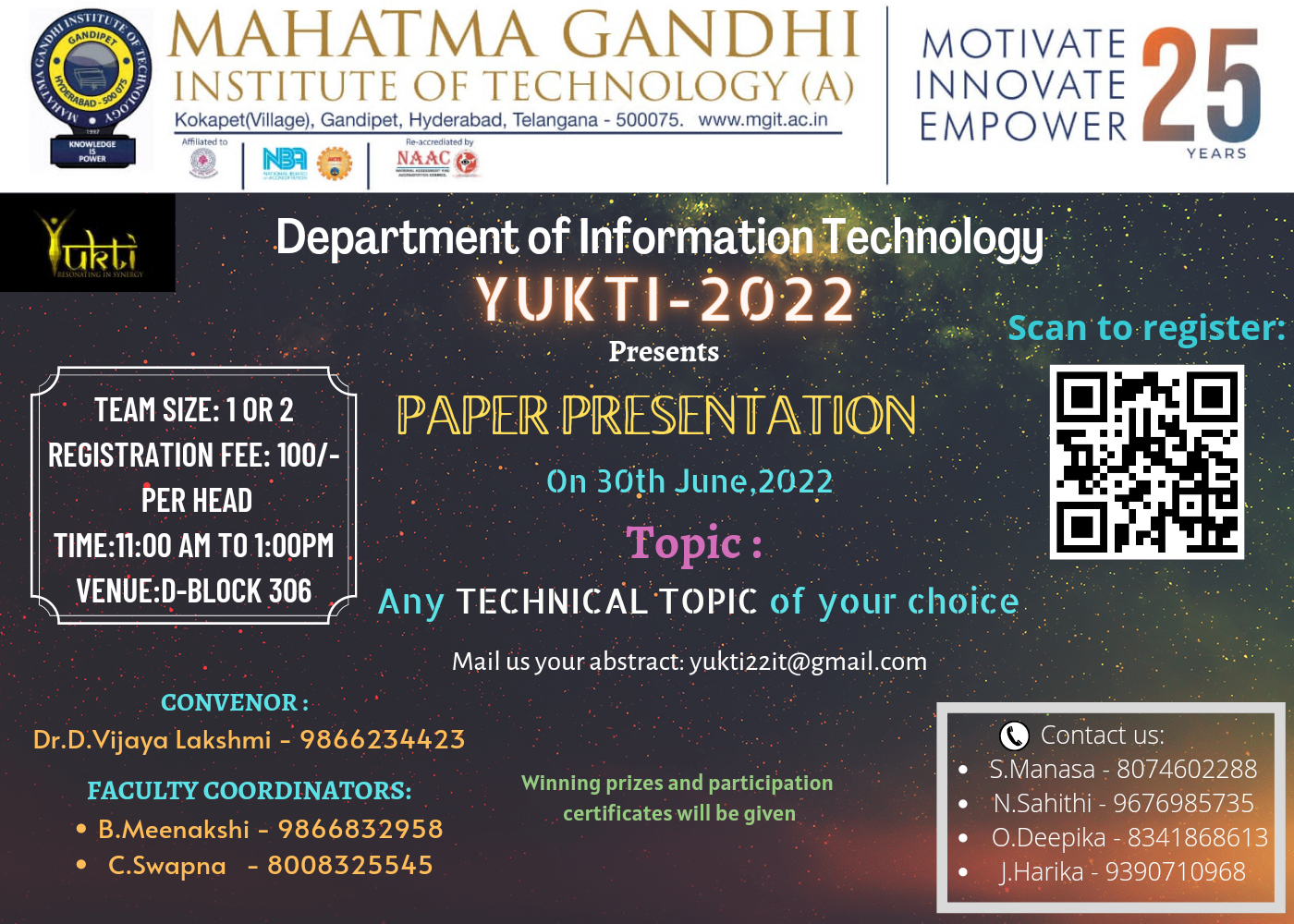 Website
|
Registration Form
|
Brochure
Paper presentation is an individual competition where each participant is required to make a paper on emerging technologies and present it infront of juries.
Venue:
D-Block Room No – 306,  MGIT
Event Guidelines:
Last date for the submission of abstract 29-June-2022
Send your abstract to mail id: yukti22it@gmail.com
Certificate will be provided to all the registered participants.
The winners will be given away the prizes.
Convenor:
Dr.D.Vijaya Lakshmi , HoD,IT
Staff Coordinator: 
Ms.B. Meenakshi
Ms.C. Swapna
Student Coordinator:
Ms. S. Manasa
Ms  N. Sahithi