Picture Description Metallon 2022
30 Jun 2022 - 30 Jun 2022 | Organized by: Metallurgical and Materials Engineering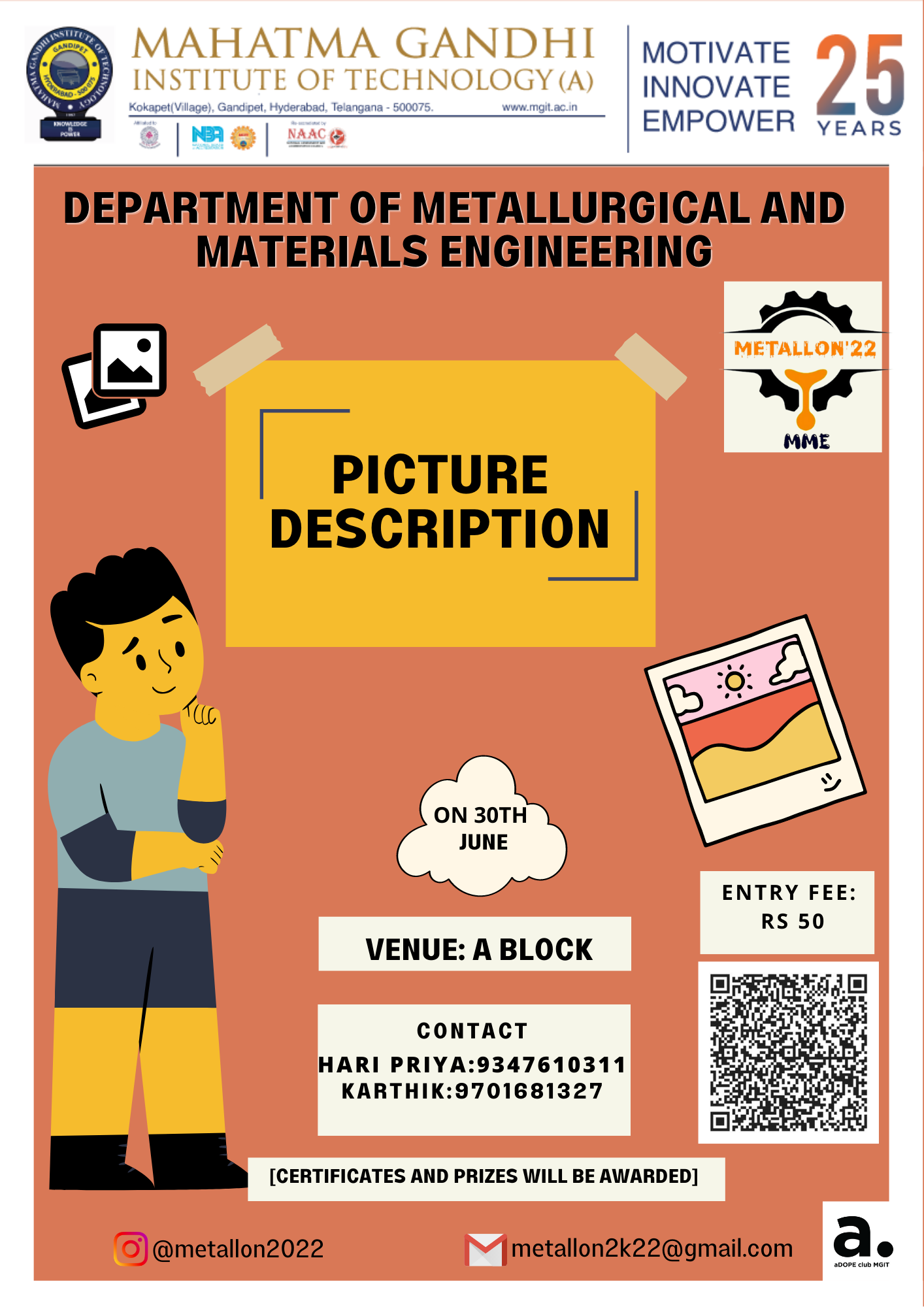 Website
|
Registration Form
|
Brochure
This is an integral part of the annual National level Students' Technical Event, METALLON 2022 organized by the Department. This is a nontechnical event.
Venue:
A-Block, MME Department, MGIT
Event Guidelines:
The students are informed to register for the event and showcase your artistic and communication abilities.
The entry fee is regulated at Rs. 50/-
The Certificates of Participation will be awarded to all the participants.
The winners will be given away the prizes.
Advisors:
Convenor:
Student Co-Ordinators:
Ms. Hari Priya (9347610311)
Mr. Karthik (9701681327)