Potenzia 2022
30 Jun 2022 - 30 Jun 2022 | Organized by: Electrical and Electronics Engineering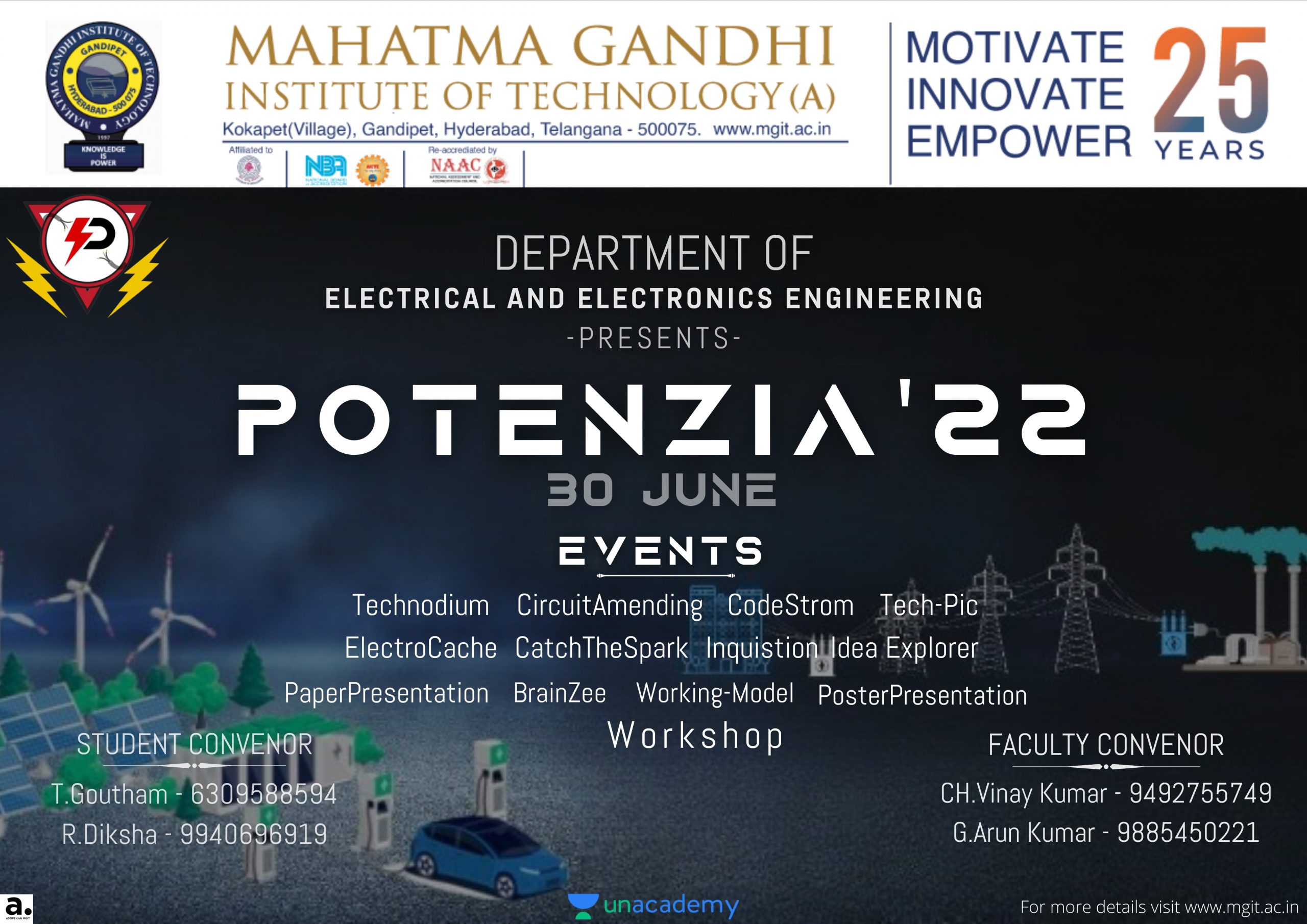 Website
|
Registration Form
|
Brochure
POTENZIA is a National level student's Annual Technical fest organized by Department of Electrical and Electronics Engineering. It is a blend of technical events such as Workshop for students, paper presentation, poster presentation, working model, Technical quiz etc which explores the potential of students in conducting and in participating events as well. Potenzia is a platform for students to realize their team coordinating skills, organizing skills and brings in all at one place to showcase their technical abilities to excel in their careers.
Venue:
Event Guidelines:
Whatsapp Link will be provided. All the registered participants for the Events must join the Whatsapp group for receiving information regarding Events.
E-Certificate will be provided to all the registered participants who attend Events.
The last date for registration is on or before 30 June 2022, 08:00 AM.
Link to Join Event WhatsApp Group:
Advisors:
Prof.K.Jaya Sankar, Principal.
Dr.P.Ram Kishore Kumar Reddy, Professor & HoD, EEE
Convenor:
Mr.CH.Vinay Kumar (9492755749)
Co-Convenor:
Mr.G.Arun Kumar (9885450221)
Student Ordinators:
Student Co-Ordinators: