Bathukamma Festival Celebrations
News Date : 30 Sep 2022 News Report
The festival of flowers 'Bathukamma' which symbolizes culture and identity is organized by the Cultural Club of MGIT with pomp and grandeur on 30/9/2022.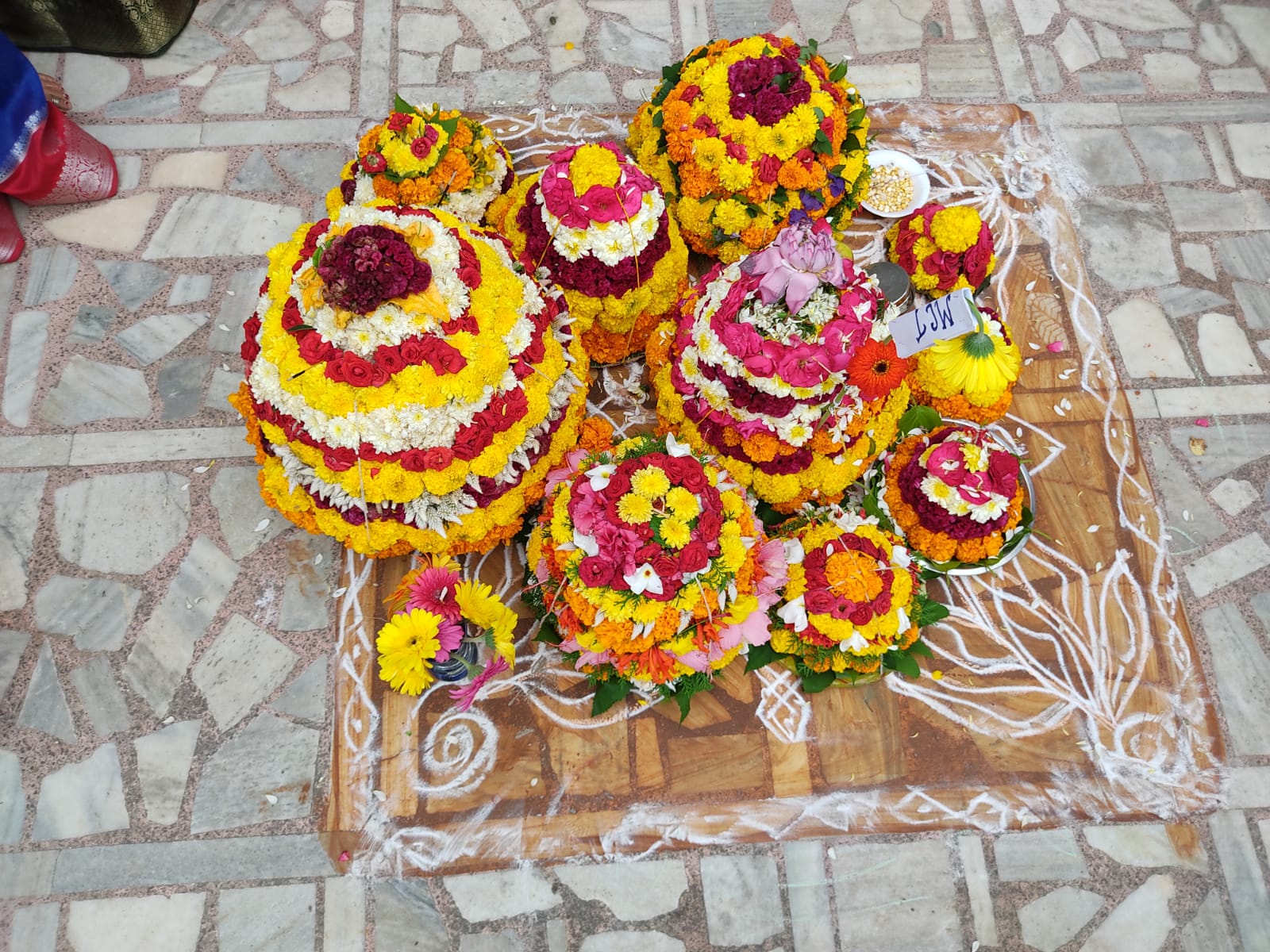 The women faculty and girl students from different departments dressed in resplendent attires took part in the celebrations. The atmosphere was lively as they picked up the nuances of creating Bathukamma, considered a symbol of the beauty and eternal glory of Goddess Gauri- the ultimate patron of womanhood, and played around them in a synchronized manner, singing Bathukamma songs, so unique to our State culture.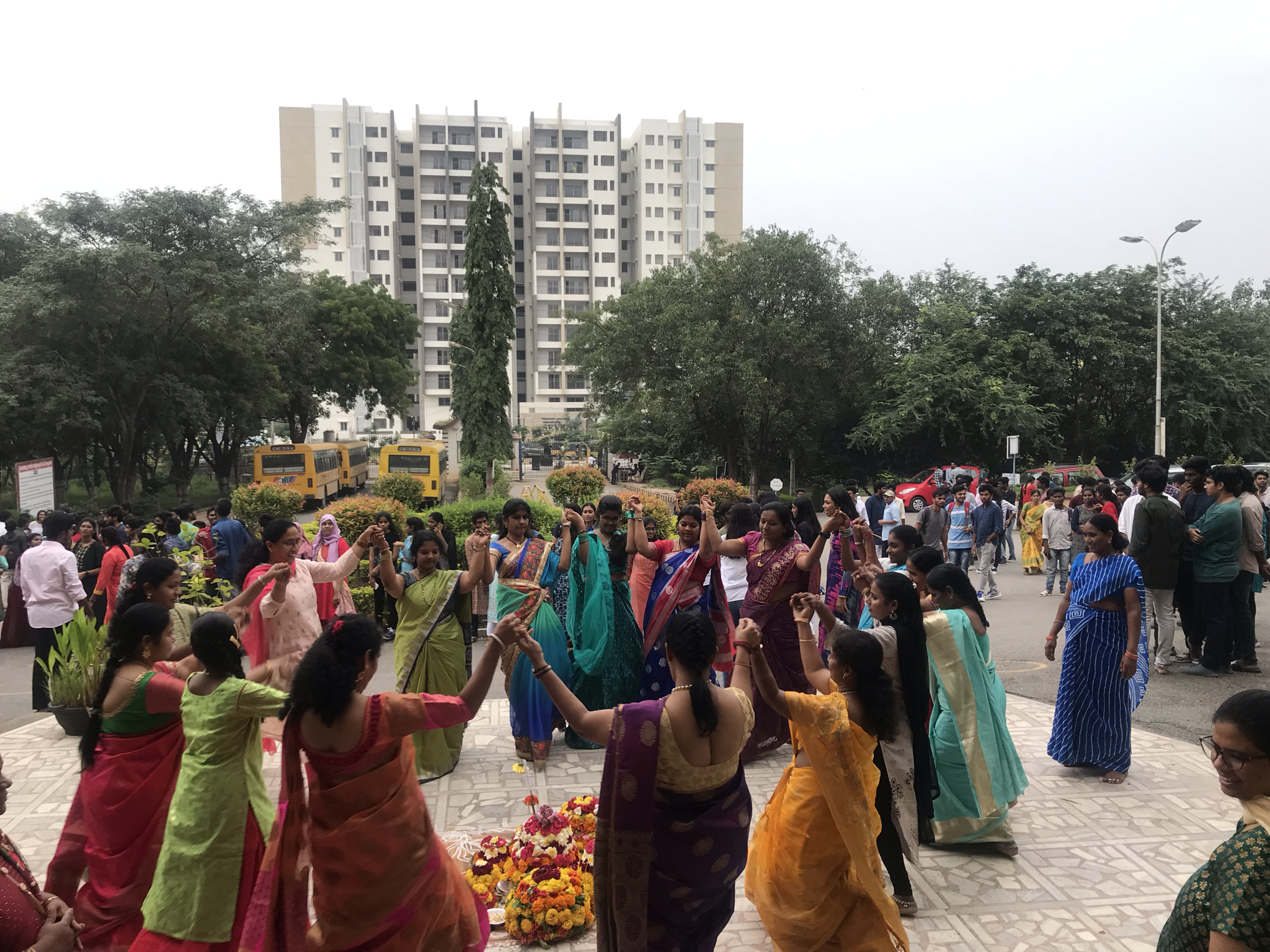 The making of Bathukamma is an art, is a showcase of women's creativity in the arrangement of flowers in a conical shape, appreciating the same, Principal, MGIT Prof. G. Chandra Mohan Reddy and Vice Principal, Prof. K. Sudhakar Reddy distributed cash prizes to the best three and consolation prizes to the students.