Higher Education Opportunities in the United States on 17/10/2022.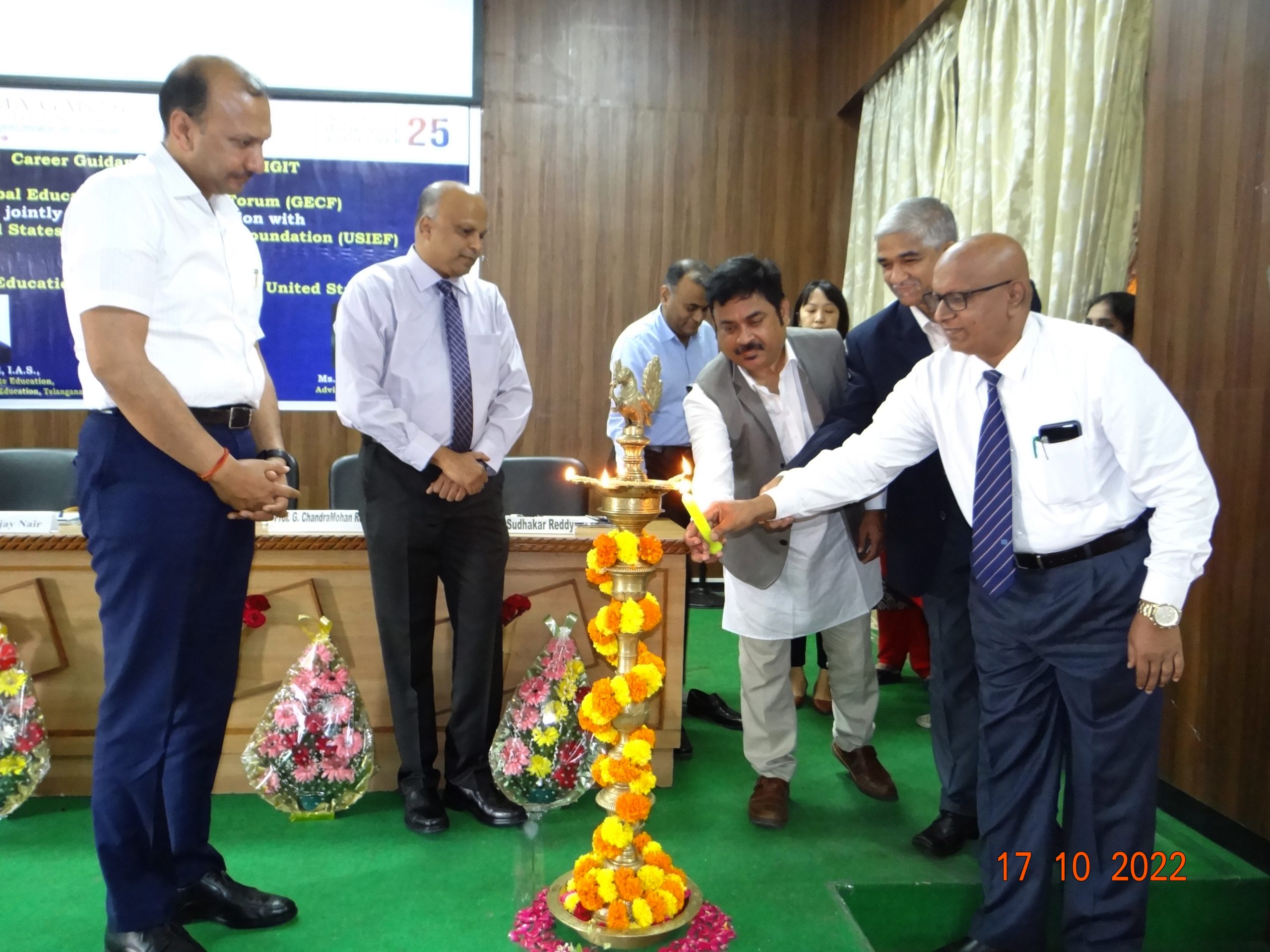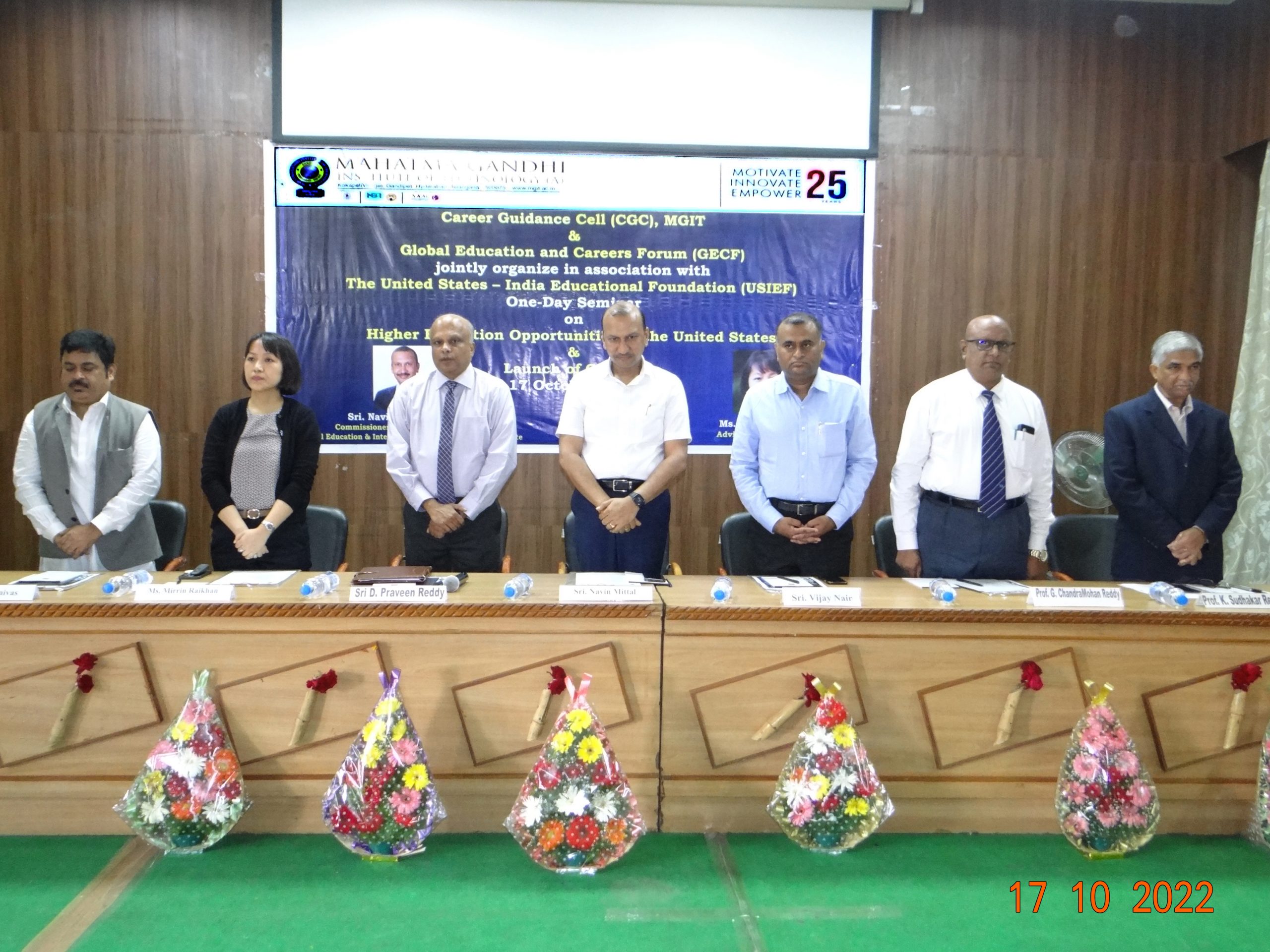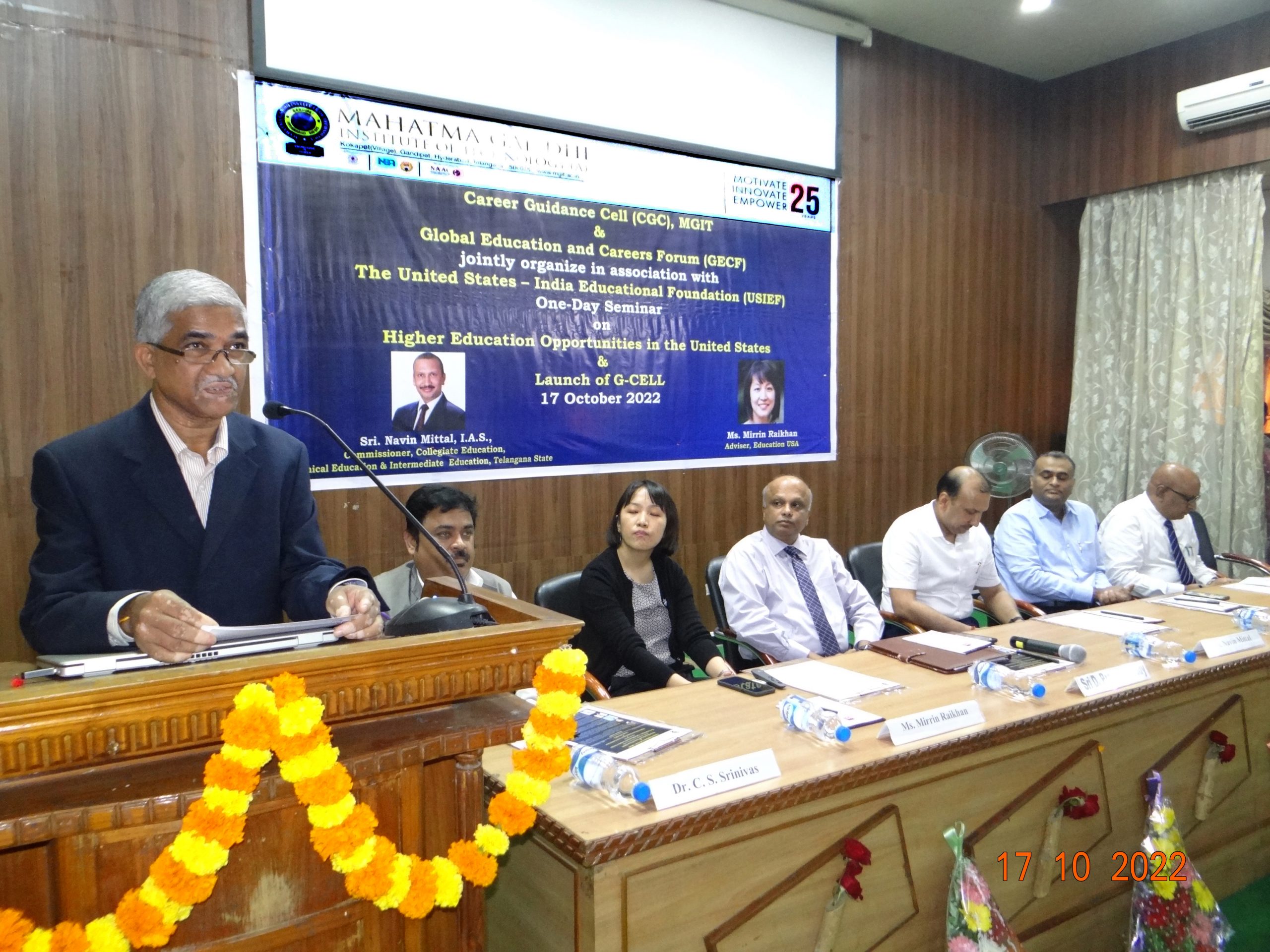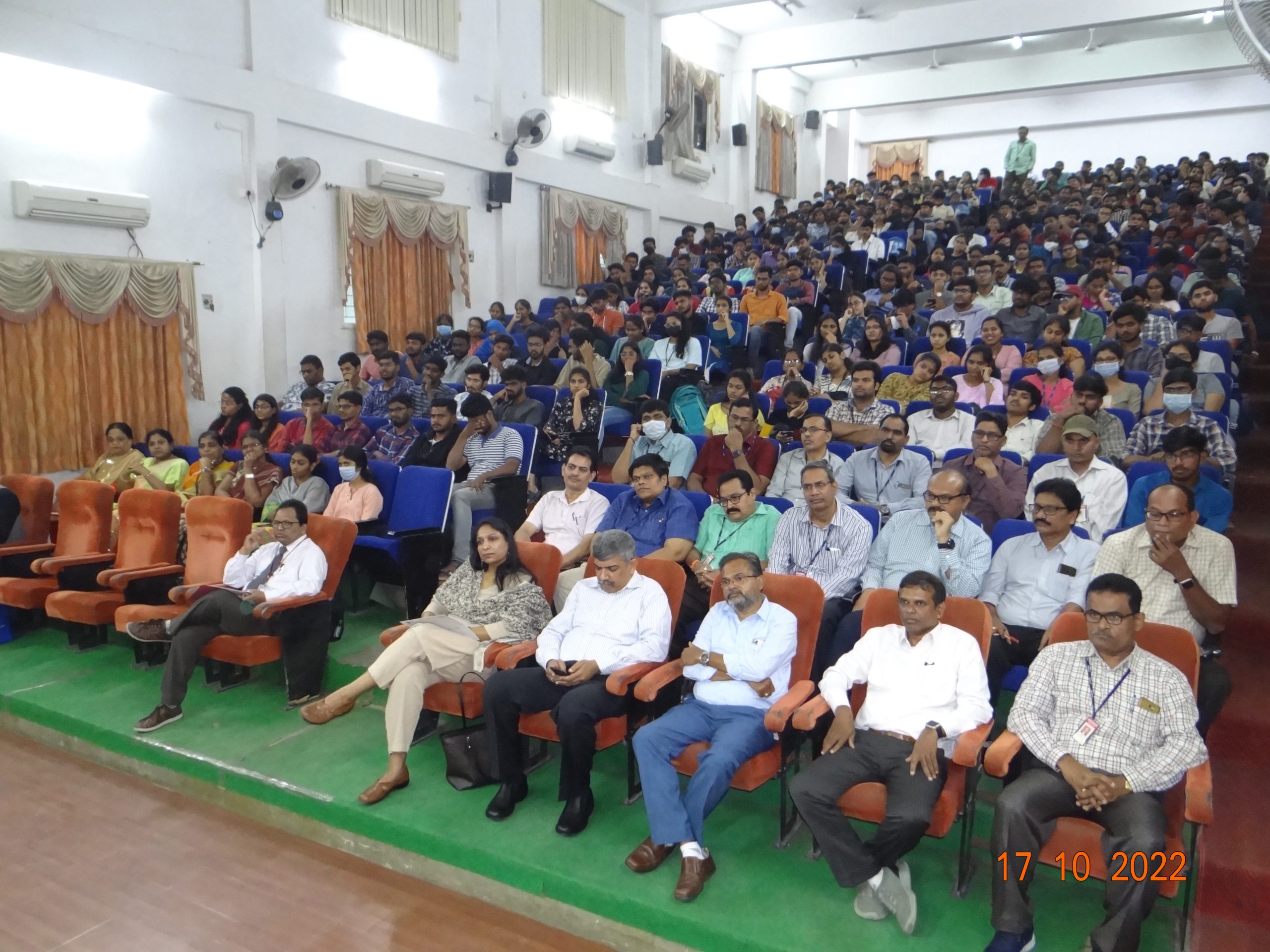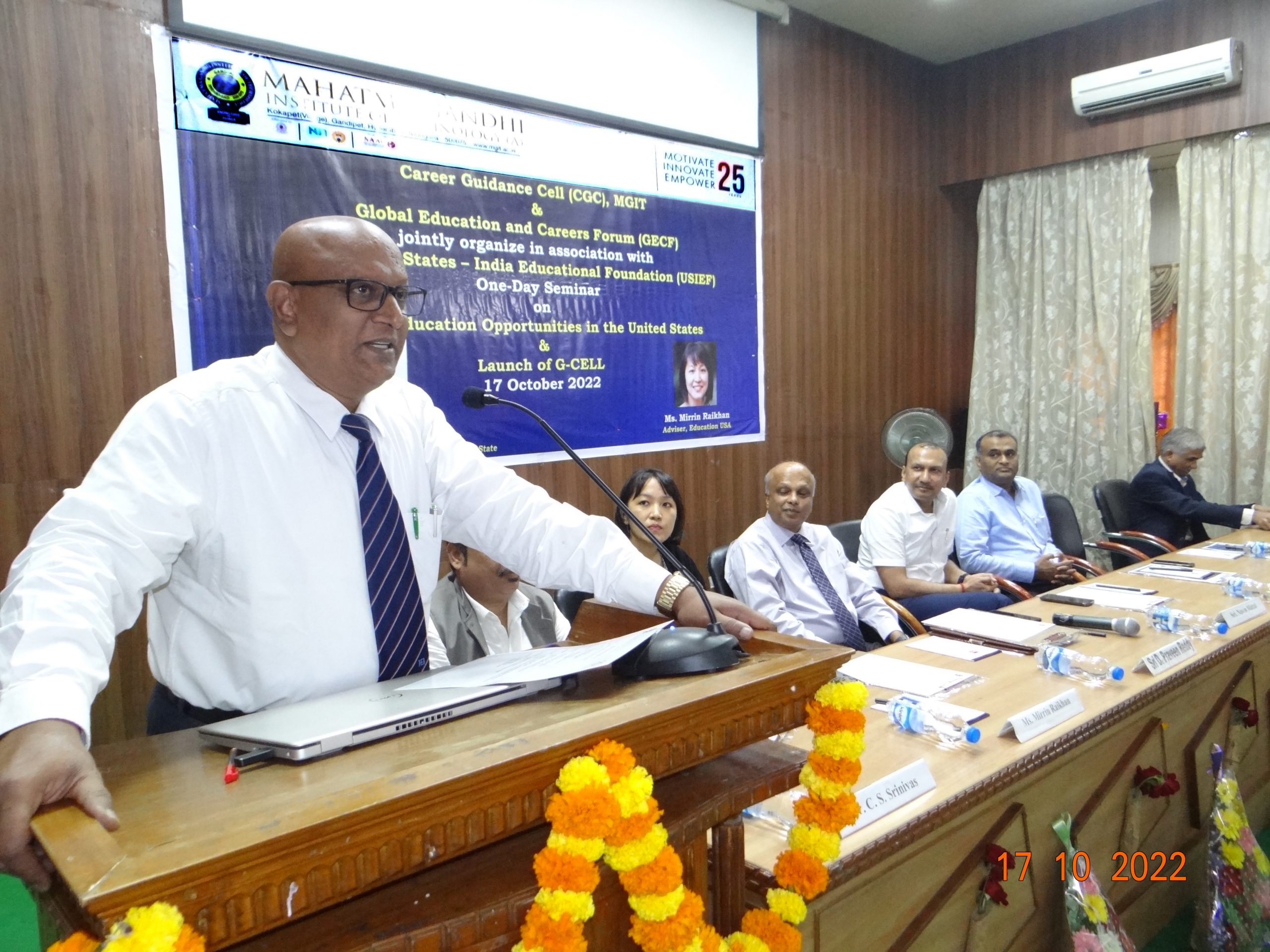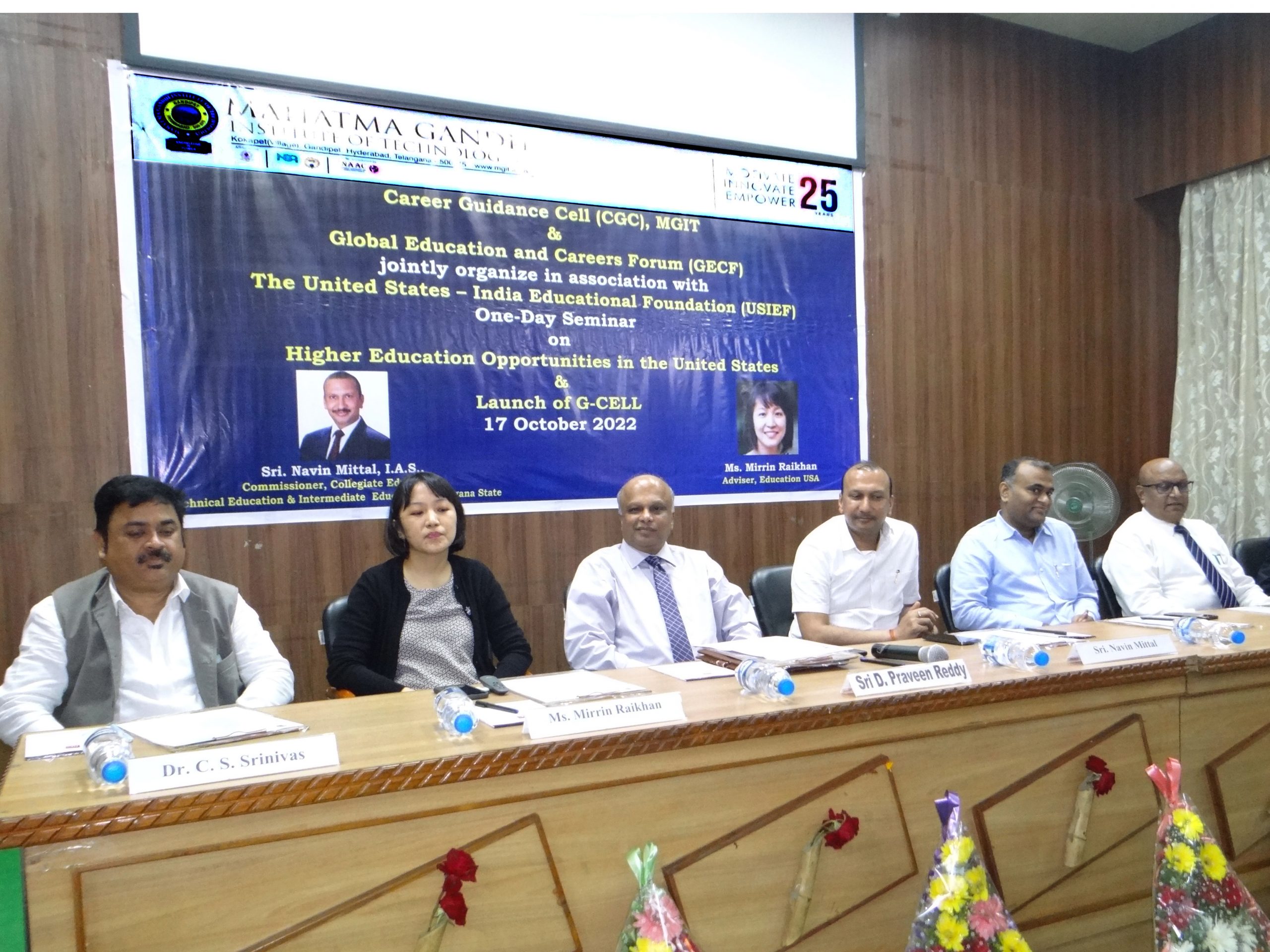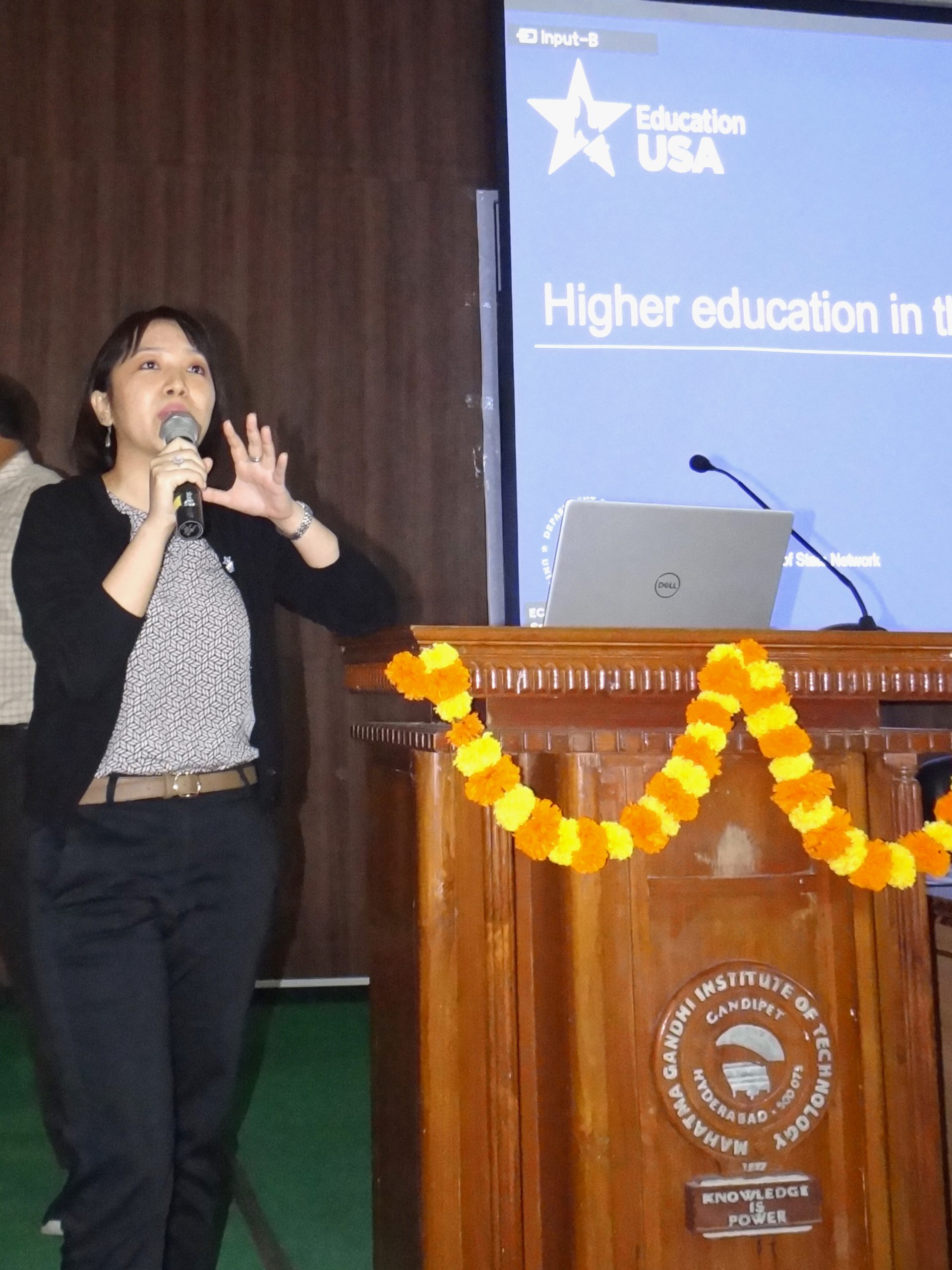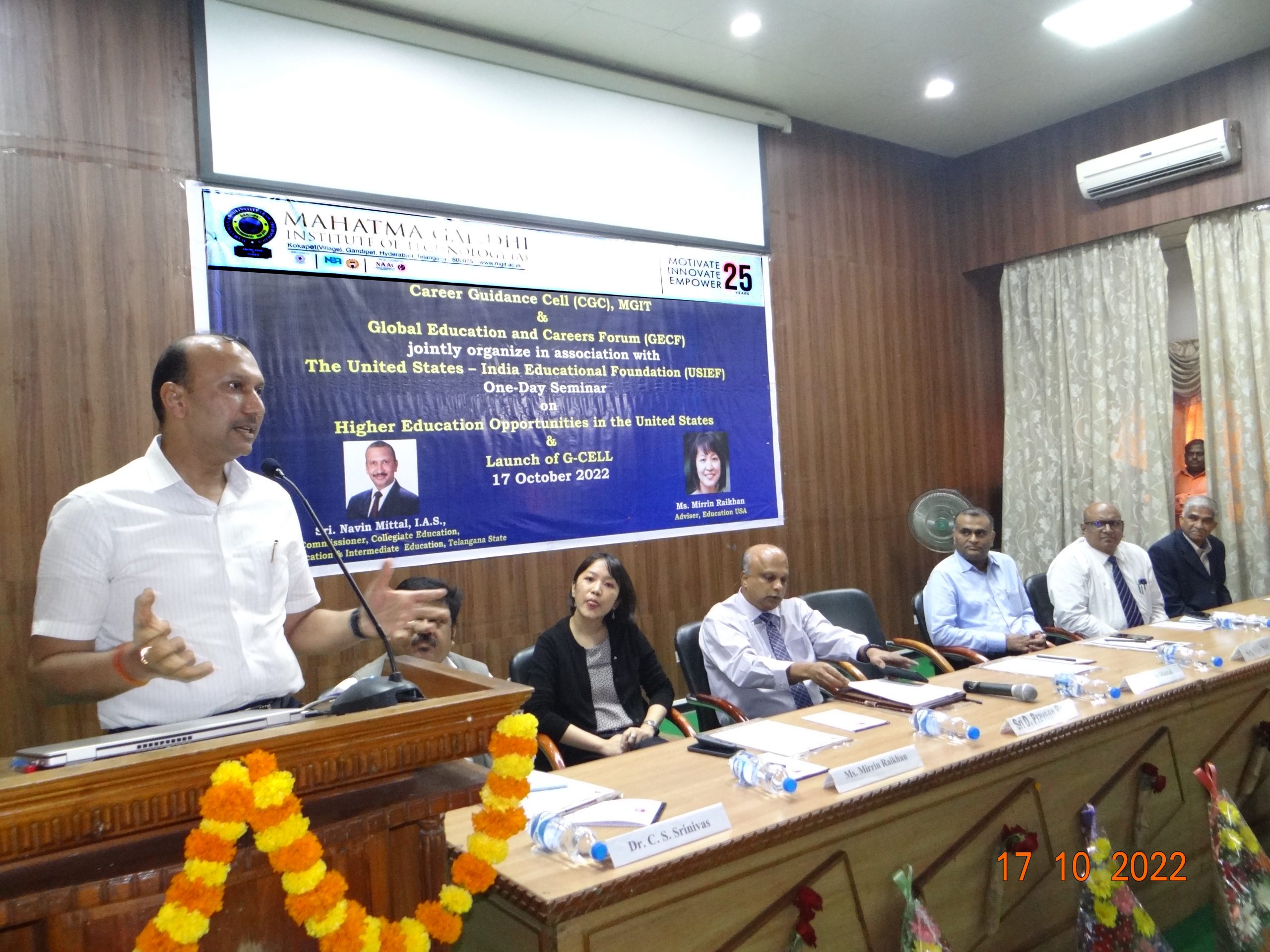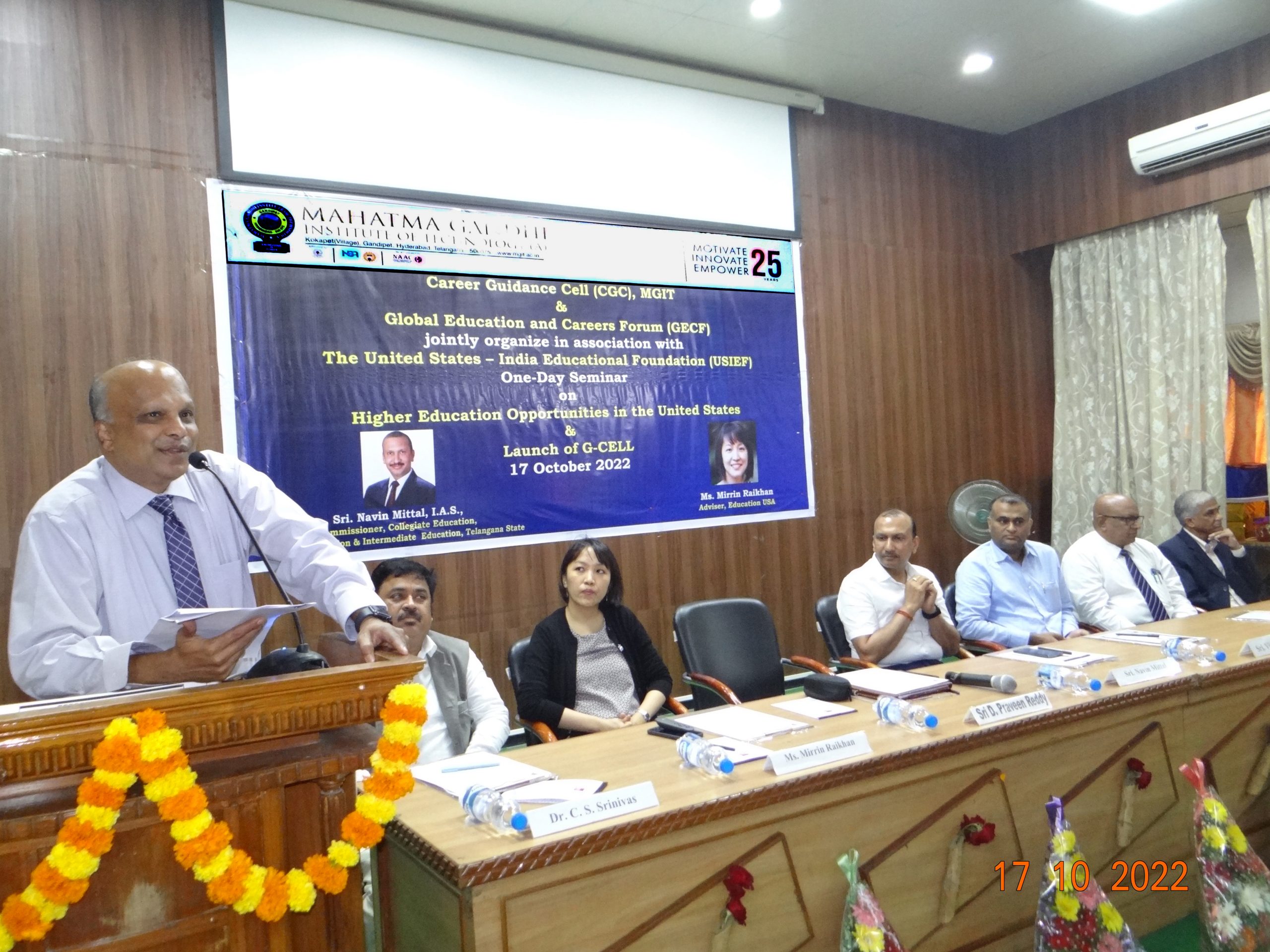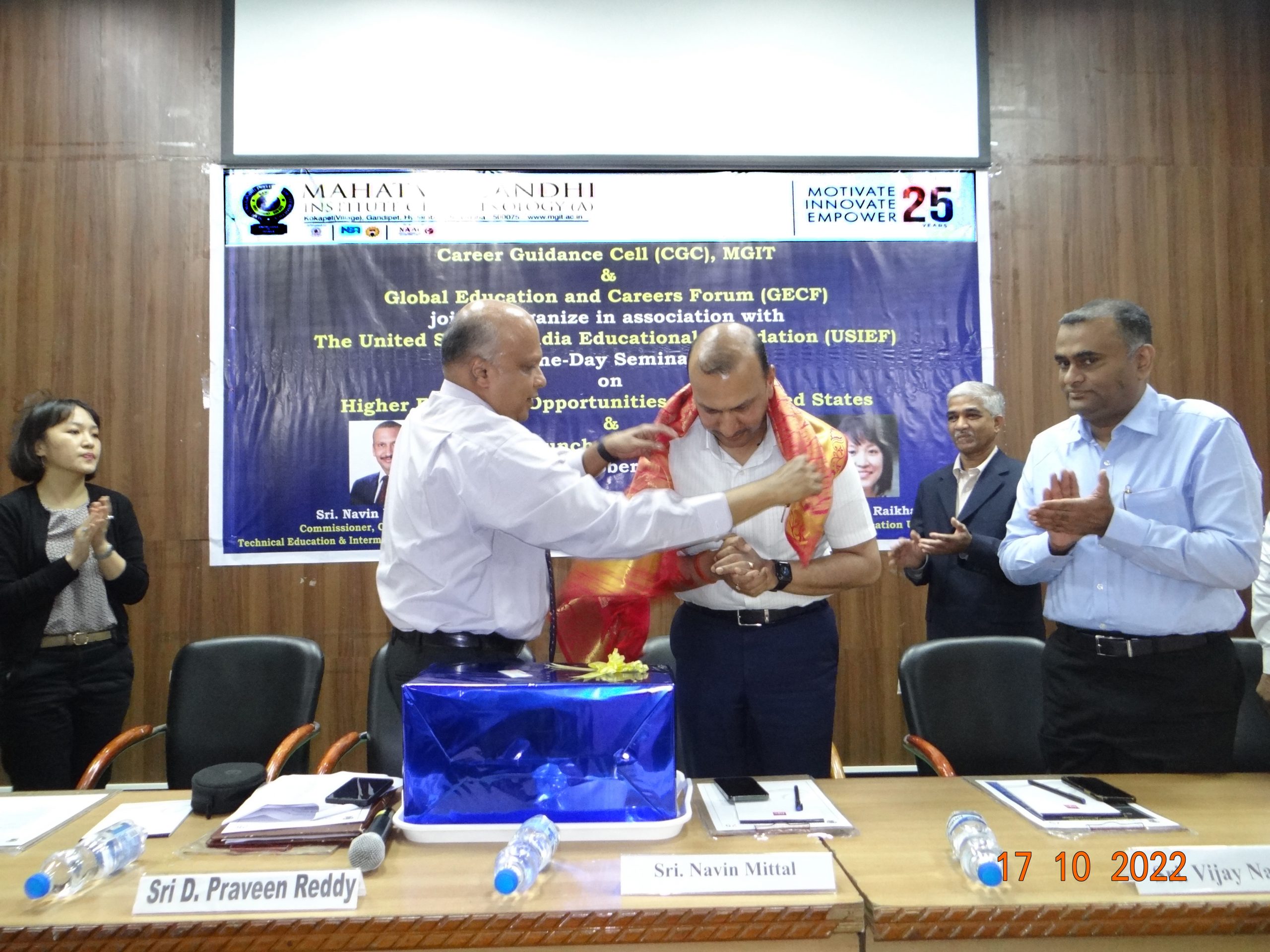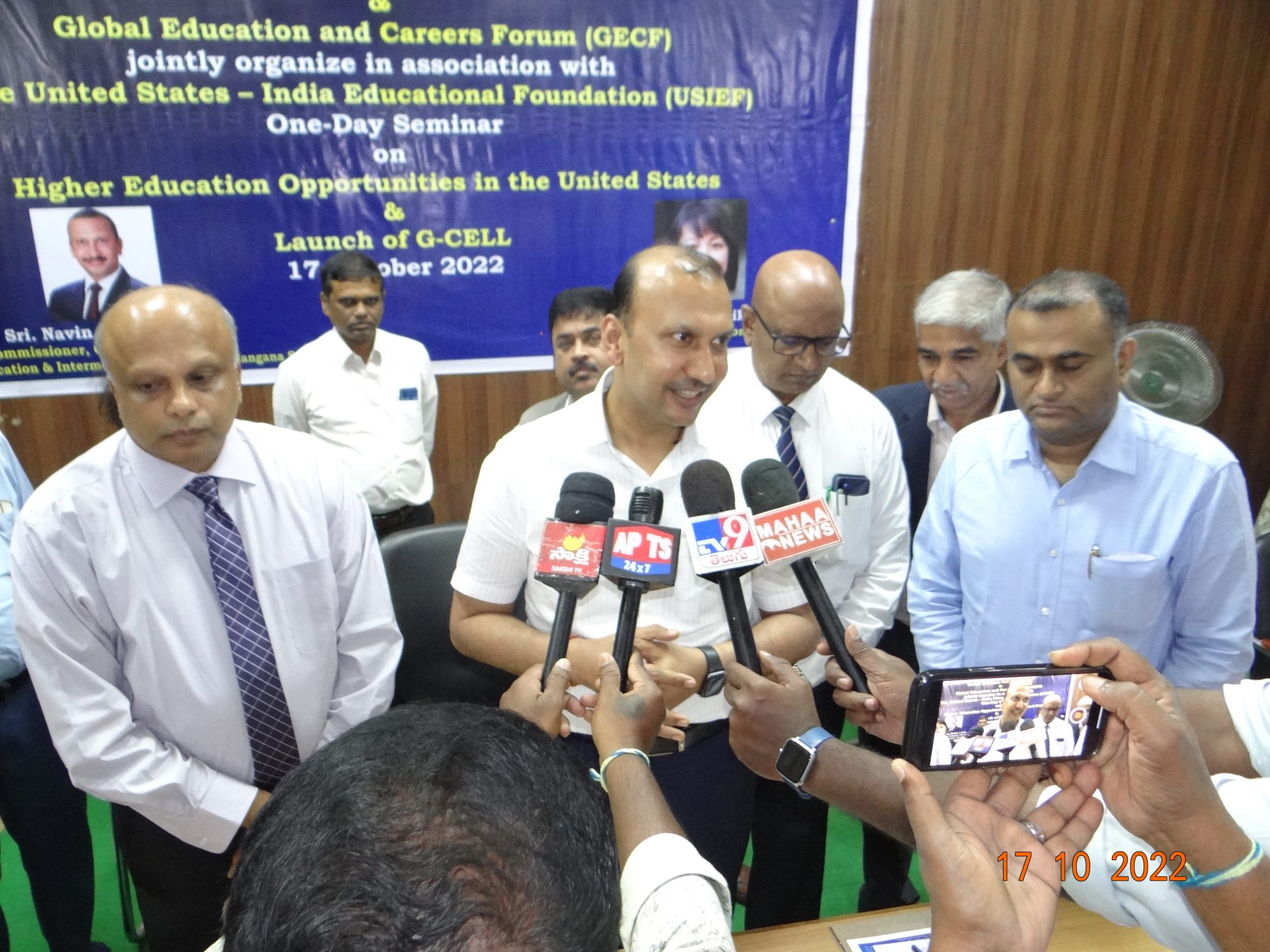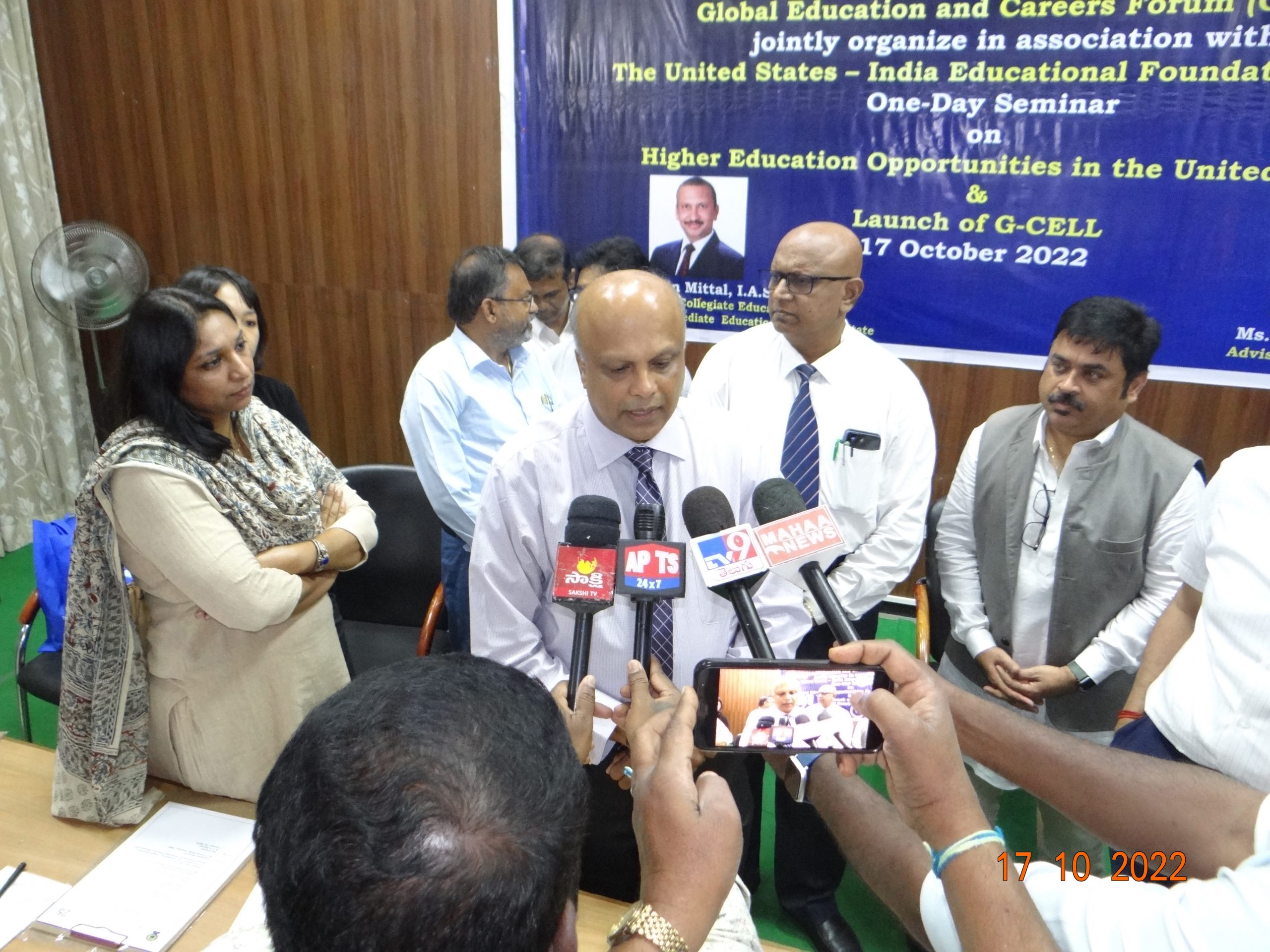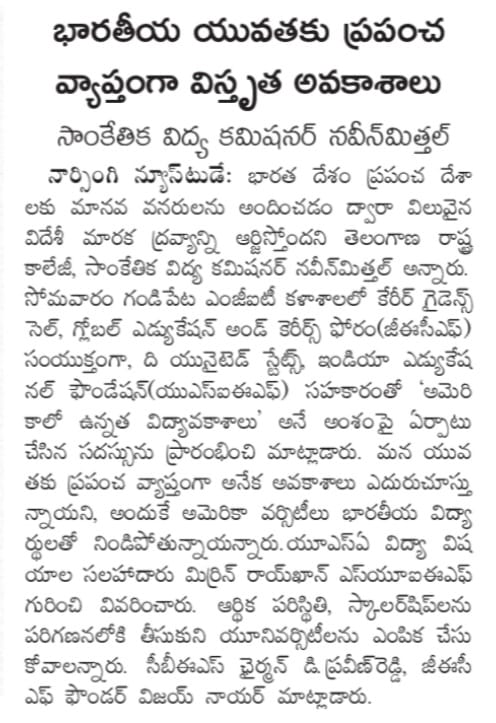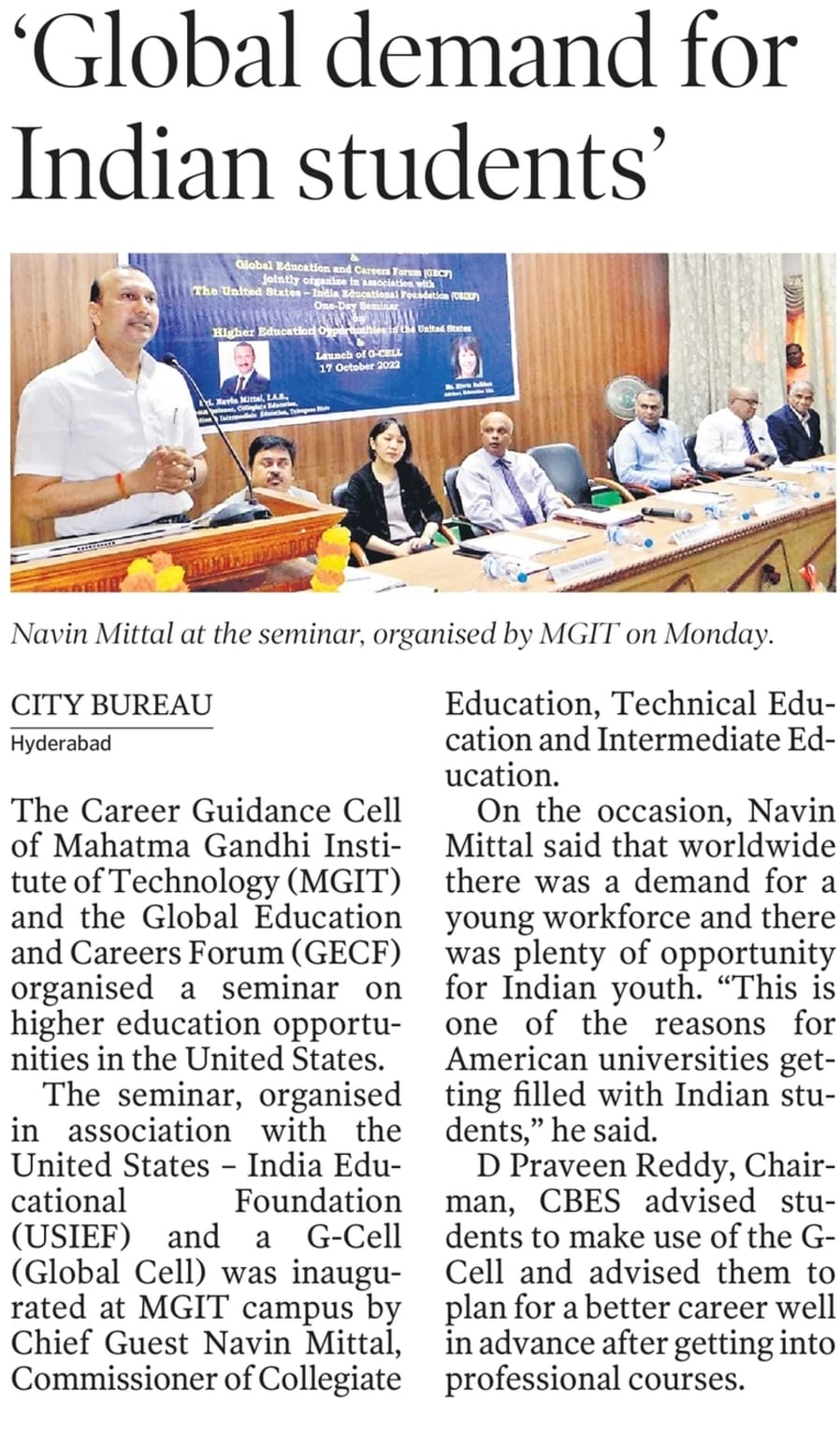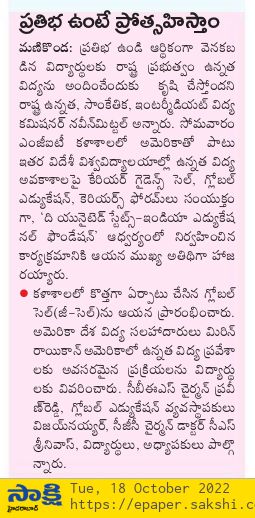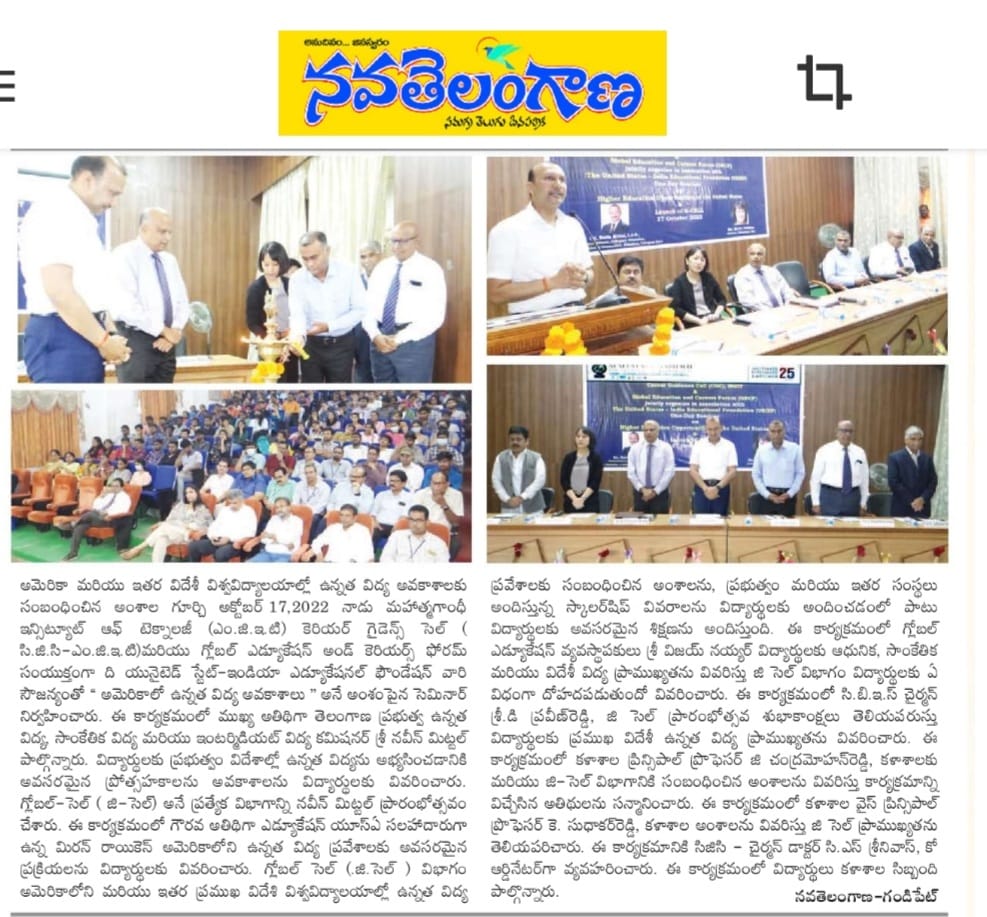 1-WhatsApp Image 2022-10-18 at 10.54.24 AM (1)
2-WhatsApp Image 2022-10-18 at 10.54.24 AM
3-WhatsApp Image 2022-10-18 at 10.54.25 AM
4-WhatsApp Image 2022-10-18 at 10.54.26 AM
News Date : 17 Oct 2022 News Report
The Career Guidance Cell (CGC) of MGIT and the Global Education and Careers Forum (GECF) have jointly organized a one-day Seminar on "Higher Education Opportunities in the United States" at MGIT today i.e., on 17/10/2022. The Seminar was organized in association with The United States – India Educational Foundation (USIEF) and a G-Cell (Global Cell) has been inaugurated on the campus today by, the Chief Guest Mr. Navin Mittal, IAS – Commissioner of Collegiate Education, Technical Education and Intermediate Education – Telangana State. Speaking on the occasion, Sri. Navin Mittal observed that India is making a significant contribution in exporting human resources to the world countries and in turn it would help the prosperity of the country.  India being a younger country and as the young generation is required for the needs of the world, the opportunities across the world are plenty for Indian youth and that is the reason for American universities getting filled with Indian students. Further, these needs are to be garnered well, he opined. He advised the students to plan for their career early in the B.Tech. Programs.
In his Presidential address, Sri.D.Praveen Reddy, Chairman – CBES advised the student community to make use of the G-Cell to become successful in this competitive world as the numbers of opportunities are existing globally and also advised the students to plan for a better career well in advance after getting into professional courses.
Guest of Honour and speaker  Ms.Mirrin Raikhan, Adviser – Education USA spoke about USIEF, the Education in USA, selection of Universities, requirements to get admission, steps to go through for the admission process, finances and scholarships etc.,
Another Guest of Honour Sri, Vijay Nair, Founder – GECF spoke about the activities of Global Education and Career forum. He explained about the relevance and importance of Global Cell in counselling and mentoring the students , identifying the opportunities and scholarships for the students  to pursue higher education abroad in the modern times.
Principal Prof.G.Chandramohan Reddy welcomed the gathering while Vice-Principal Prof.K.Sudhakar Reddy spoke about the Institute and Dr.C.S.Srinivas, Convener – CGC extended vote of thanks. The HoDs, members of faculty, faculty coordinators of CGC took part in the seminar. The seminar received an overwhelming response from the students with  over 300 students enthusiastically participating in it.