Industrial Visit to QMax Solutions Pvt. Ltd, Chennai
News Date : 05 Nov 2022 News Report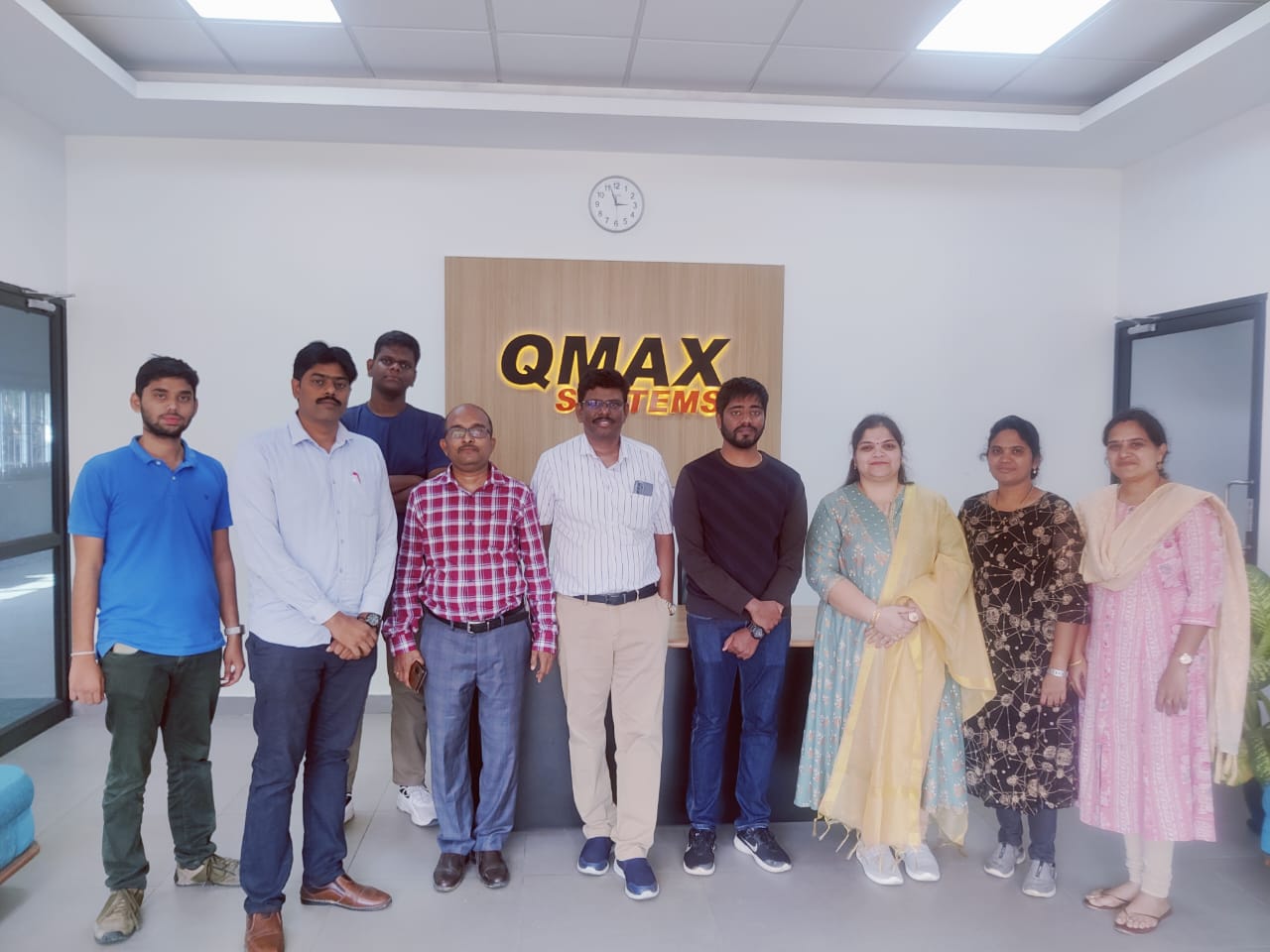 Faculty Interaction was held with Mr. C. Saravanabhavan, CEO, QMax Solutions Pvt. Ltd.
QMax is a Design Development Company specializing in custom made electronics working on various Products Development in countries like US, China, Taiwan, Korea, Singapore.
The Company is in line with competencies Embedded Systems, Mechatronics products, Mechanical Design Software, End-End Automation Hardware development, Marine Electronics, Automotive Electronics, Renewable E-Vehicle Manufacturing, AI, ML, Wireless technologies, PCB Design, Robotics.