A National Level Student'sTechnical Symposium "CINFRA"
12 Mar 2020 - 12 Mar 2020 | Organized by: Civil Engineering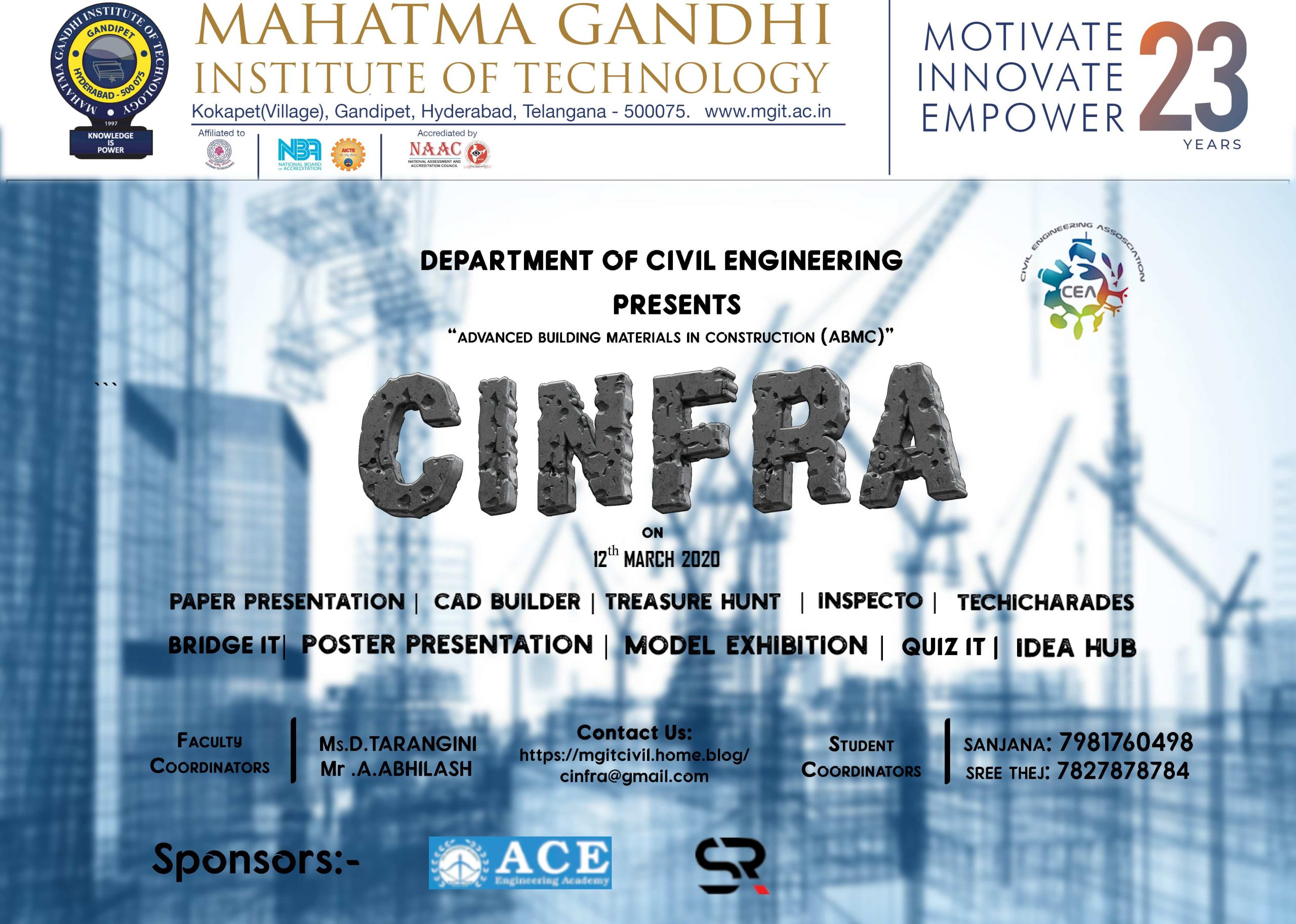 Website
|
Registration Form
|
Brochure
CINFRA is a National Level Technical symposium being organized by MGIT Civil Department annually Since 2013, It became a stage for all the students to let their talents show and gain technical knowledge, an event like Poste presentations, Model exhibitions, CAD builder, etc.
Venue:
Guidelines:
Registration should be done event-wise at the venue itself.
Participation certificates will be provided to all the participants for all events.
Merit certificates will be provided along with prize money after the competition
Chairman:
Prof. K.Jaya Sankar, Principal MGIT.
Vice-Chairman:
Dr.K.V.Ramana Reddy, HoD, Civil Engineering.
Co-Convenor:
D.Tarangini, Assistant Prof, Civil Engineering.
A.Abhilash, Assistant Prof, Civil Engineering.
Supporting Staff:
All Teaching and Non-teaching Staff of Civil Engineering