A One Week National Level Short Term Training Programme on "DevOps"
27 Feb 2023 - 04 Mar 2023 | Organized by: Department of CSE and IT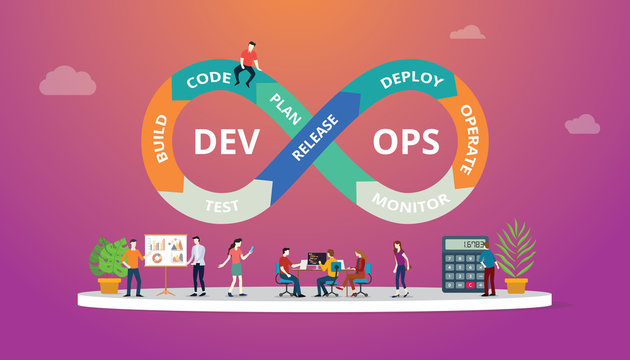 Website
|
Registration Form
|
Brochure
DevOps entails a set of integrated activities or practices employed in automation and interlink software development processes with IT developers with the aim of building, testing, and releasing deliverables quickly and reliably. Constantly,  DevOps has resulted in the use of infinite loops by the developers or practitioners in showing the relationship between development lifecycle phases. Even though the various activities or steps in a DevOps make a loop and flow sequentially, the iteration indicates that the flow must be constantly collaborative and repetitive to improve the entire lifecycle. If well explored by DevOps, various software automation trends could be ready to handle the industry's latest software and technology.
Venue:
Event Guidelines:
Short Term Training program platform: Offline Mode
After submitting the Google form for participant registration for the STTP join the WhatsApp group Link provided.
All the registered participants for the STTP must join the WhatsApp group for receiving any information regarding STTP.
Attending all the sessions and submission of feedback cum attendance form by participants is mandatory.
Feedback cum attendance link will be shared in the chat box at the end of the day.
Certificate will be provided to all the registered participants who attend all the sessions and submit day wise feedback cum attendance forms at the end of all days.
The last date for registration is on or before 25th Feb 2023, 4:00 PM.
Participants:
Faculty working in AICTE approved Institutes, Ph.D. scholars, and working professionals from various organizations/industries can attend.
Resource Persons:
Renowned speakers from industry will deliver the expert lectures.
Advisors:
Prof. G Chandra Mohan Reddy, Principal, MGIT
Prof. K Sudhakar Reddy, Vice-Principal
Organizing Committee:
Dr. CRK Reddy, HoD CSE, MGIT
Dr. D Vijaya Lakshmi, HoD IT, MGIT
Dr. M Rama Bai, Professor, MGIT
Ms. K Sunitha, Assistant Professor, MGIT
Mr. P Satya Shekar Varma, Assistant Professor,CSE, MGIT
Ms. U Chaitanya, Assistant Professor, IT, MGIT
Ms. CH.Lakshmi Kumari, Assistant Professor, IT, MGIT