A One Week National Level Online Faculty Development Programme on "Smart Grids and Micro Grids in Indian Context"
20 Jun 2022 - 24 Jun 2022 | Organized by: Electrical and Electronics Engineering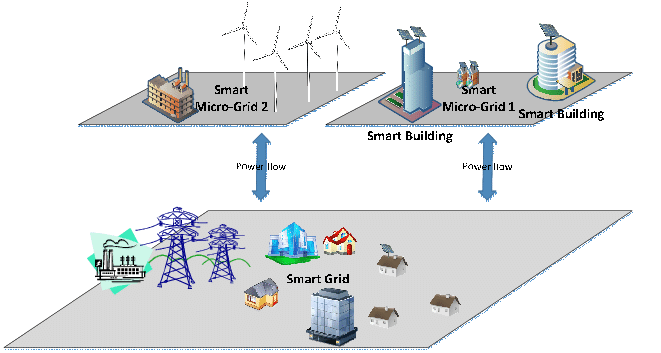 Website
|
Registration Form
|
Brochure
With the increase in the utilization of Renewable Energy systems, distributed generation has been prominent. Smart Grids pave the way for management of grid in remote and digital environment, while the Micro Grids focusses on the operation of grid in a small environment. This FDP tries to focus on the strategies for operation and management of the Smart Grids and Micro Grids and the challenges posed thereof with a focus on the Indian Scenario and methods adopted.
Venue:
FDP Guidelines:
Faculty development program platform: Cisco Webex
After submitting the Google form for participant registration for the FDP, Whatsapp Link will be provided. All the registered participants for the FDP must join the Whatsapp group for receiving FDP meeting links and any other information regarding FDP.
Attending all the sessions and submission of feedback cum attendance form by participants is mandatory.
Feedback cum attendance link will be shared in the chat box at the end of the session.
E-Certificate will be provided to all the registered participants who attend all the sessions and submit day wise feedback cum attendance forms at the end of each session.
The last date for registration is on or before 18 June 2022, 7:00 PM.
Telegram/WhatsApp group:
Resource Persons:
Dr. D. Koteswara Raju, Asst Prof, NIT Silchar
Mr. T. Sridhar, ADE, SCADA, TSSPDCL
Mr. Rakesh Badugu, CMD, HoD, R&D, Invent Technologies
Dr. Deepika T. J. , Research Scientist, Anna University
Dr. Shimi S. L., Asst Prof, NITTR, Chandigarh
Advisors:
Sri. J. Pratap Reddy, Secretary & Correspondent, MGIT.
Prof. K. Jaya Sankar, Principal.
Dr. P. Ram Kishore Kumar Reddy, Prof & Head, EEE.
Convenor:
Dr. P. Chandra Sekhar, Associate Professor, EEE
Mr. P. Pradyumna, Assistant Professor, EEE
Co-Convenor:
Mr. B. Narsimha Reddy, Assistant Professor, EEE
Mr. G. Gopal, Assistant Professor , EEE
Coordinator: 
Dr. P. Nagasekhar Reddy, Associate Professor
Mrs .N. Madhuri, Assistant Professor
Dr. P. Lakshmi Supriya, Assistant Professor
Mrs. M. Nalini Devi, Assistant Professor
Mr. A. Ramchandra Reddy, Assistant Professor
Mr. S. Abhishek Reddy, Assistant Professor
Mr. Ch. Vinay Kumar, Assistant Professor
Mr. G. Arun Kumar, Assistant Professor
Mrs. S. Sudha Rani, Assistant Professor
Co-Coordinator:
Mr. C. Mahesh, Assistant Professor, EEE
Mr. P. Ranjith Krishna, Assistant Professor, EEE