Exhibition Metallon 2022
30 Jun 2022 - 30 Jun 2022 | Organized by: Metallurgical and Materials Engineering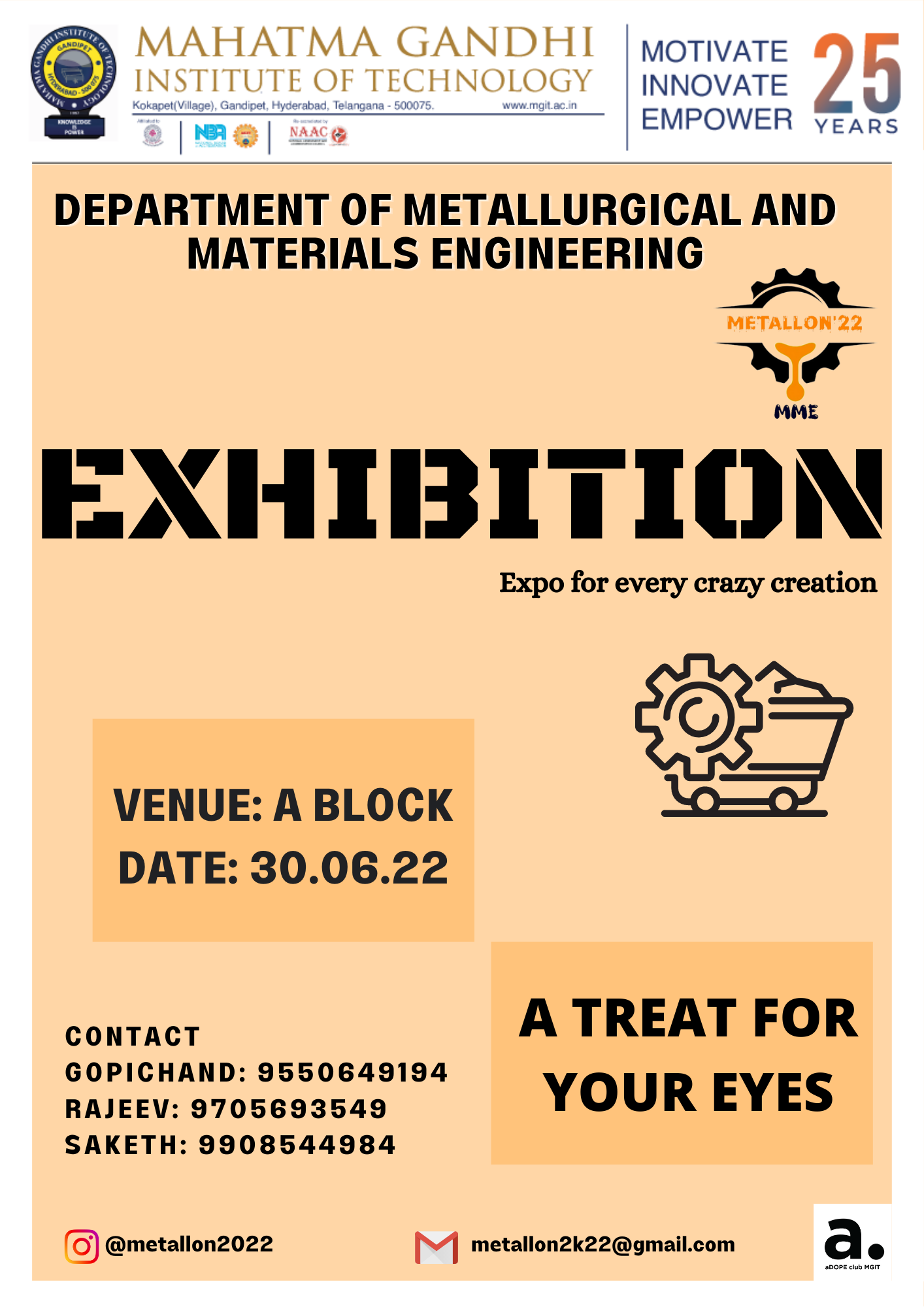 Website
|
Registration Form
|
Brochure
This is an integral part of the annual National level Students' Technical Summit, METALLON 2022, organized by the Department. This event showcases various metallurgical products that find critical application in Industry.
Venue:
A-Block, MME Department, MGIT
Event Guidelines:
All the Faculty members and Staff of the Department are invited to join and give your valuable feedback.
The students are advised to pool up some of the most widely used metallurgical artifacts or models to be placed in the exhibition.
Advisors:
Convenor:
Student Co-Ordinators:
Mr. N. Gopichand
Mr. A Rajeev
Mr. Saketh