Guest Lecture on " A Journey with IEEE from Student to Volunteer"
27 Feb 2023 - 27 Feb 2023 | Organized by: Electrical and Electronics Engineering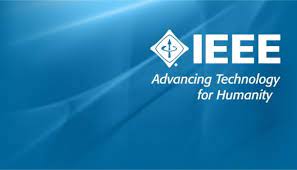 Website
|
Registration Form
|
Brochure
IEEE and its members inspire a global community to innovate for a better tomorrow through highly cited publications, conferences, technology standards, and professional and educational activities. IEEE is the trusted "voice" for engineering, computing, and technology information around the globe.
As a Student/Graduate Student Member of IEEE you:
Join a community of over 420,000 technology and engineering professionals united by a common desire to continuously learn, interact, collaborate, and innovate.
Get the resources and opportunities you need to keep on top of changes in technology.
Get involved in standards development.
Network with other professionals in your local area or within a specific technical interest
Are mentored by professional engineers and technologists.
Obtain access to the largest library of electrical engineering, computer science, and electronics technical literature as well as the latest technology trends, industry news, and events.
Collaborate with IEEE colleagues and member groups, online or in person, to build a support group for your profession, industry, or project.
This program focuses on how a student can benefit from IEEE memberships.
Venue:
E-701 (Seminar Hall), MGIT
Guidelines:
Guest Lecture platform: Offline
Resource Persons:
Saikumar Tara, Student Activities Committee (SAC) Chairman, IEEE Hyderabad Section
Advisors:
Sri D.Praveen Reddy , Chairman, CBES
Sri J.Pratap Reddy, Secretary & Correspondent, CBES
Prof. G. Chandra Mohan Reddy, Principal, MGIT
Prof. K. Sudhakar Reddy, Vice-Principal
Dr.P.Ram Kishore Kumar Reddy,HoD EEE
Convenors:
Dr. P. Ram Kishore Kumar Reddy, HoD & Professor, EEE Department
Co-Convenors:
Mr. S. Abhishek Reddy, Assistant Professor, EEE Department