Metallon 2022
30 Jun 2022 - 30 Jun 2022 | Organized by: Metallurgical and Materials Engineering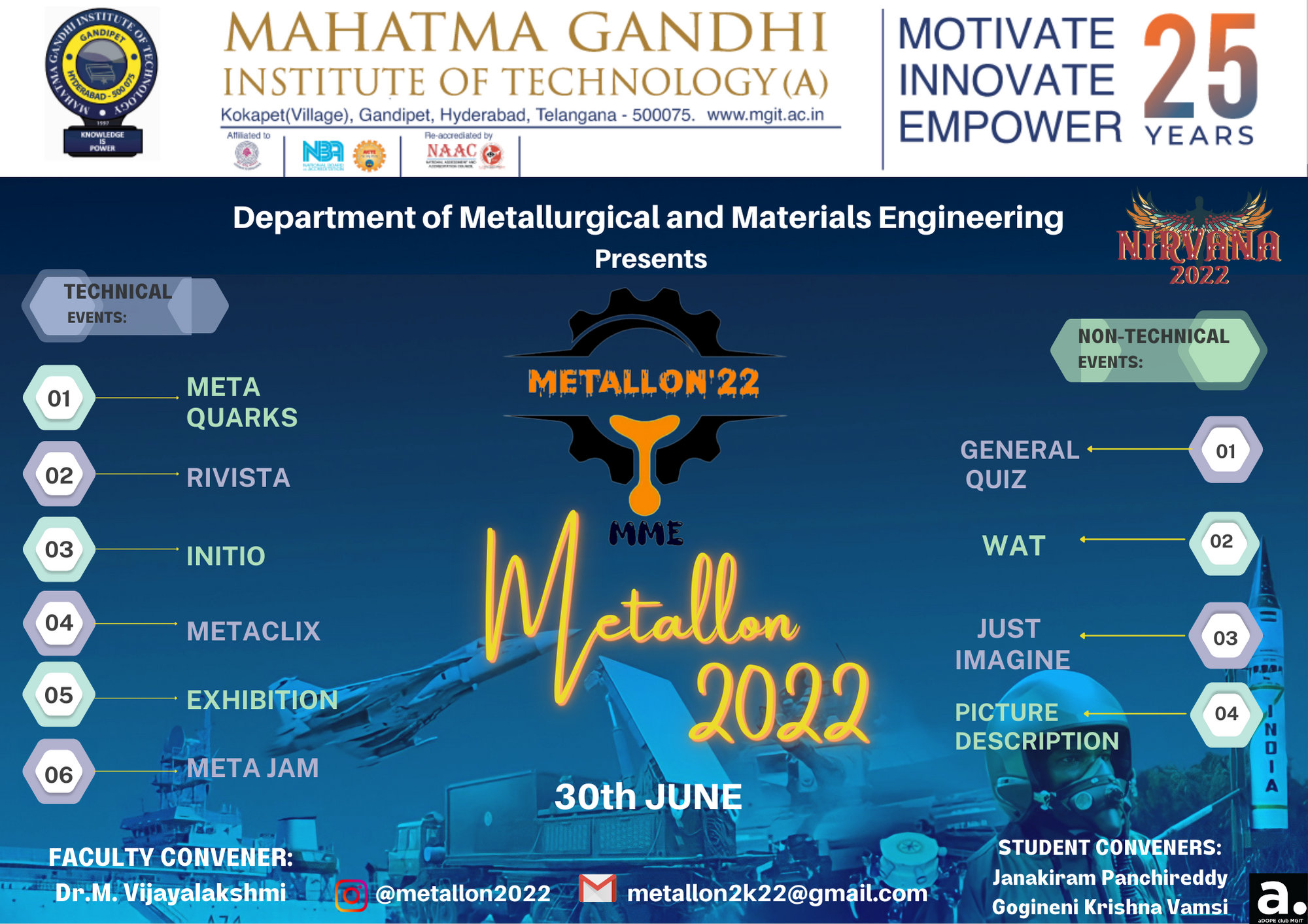 Website
|
Registration Form
|
Brochure
This is an annual Students` Technical Event hosted by the Department. The event was incepted way back in 2006. This event encompasses several Technical and Nontechnical Events that are triggered to bring out the communicational, organizational, literary, and technical skills among the students.
Venue:
A-Block, MME Department, MGIT
Event Guidelines:
The students are informed to register for the events and showcase your communication and design abilities.
The Certificates of Participation will be awarded to all the participants.
The winners will be given away the prizes.
Advisors:
Student Co-Ordinators:
Mr. Janakiram Panchireddy
Mr. Gogineni Krishan Vamsi