Project Empowerment Qubit 2022
30 Jun 2022 - 30 Jun 2022 | Organized by: Computer Science Engineering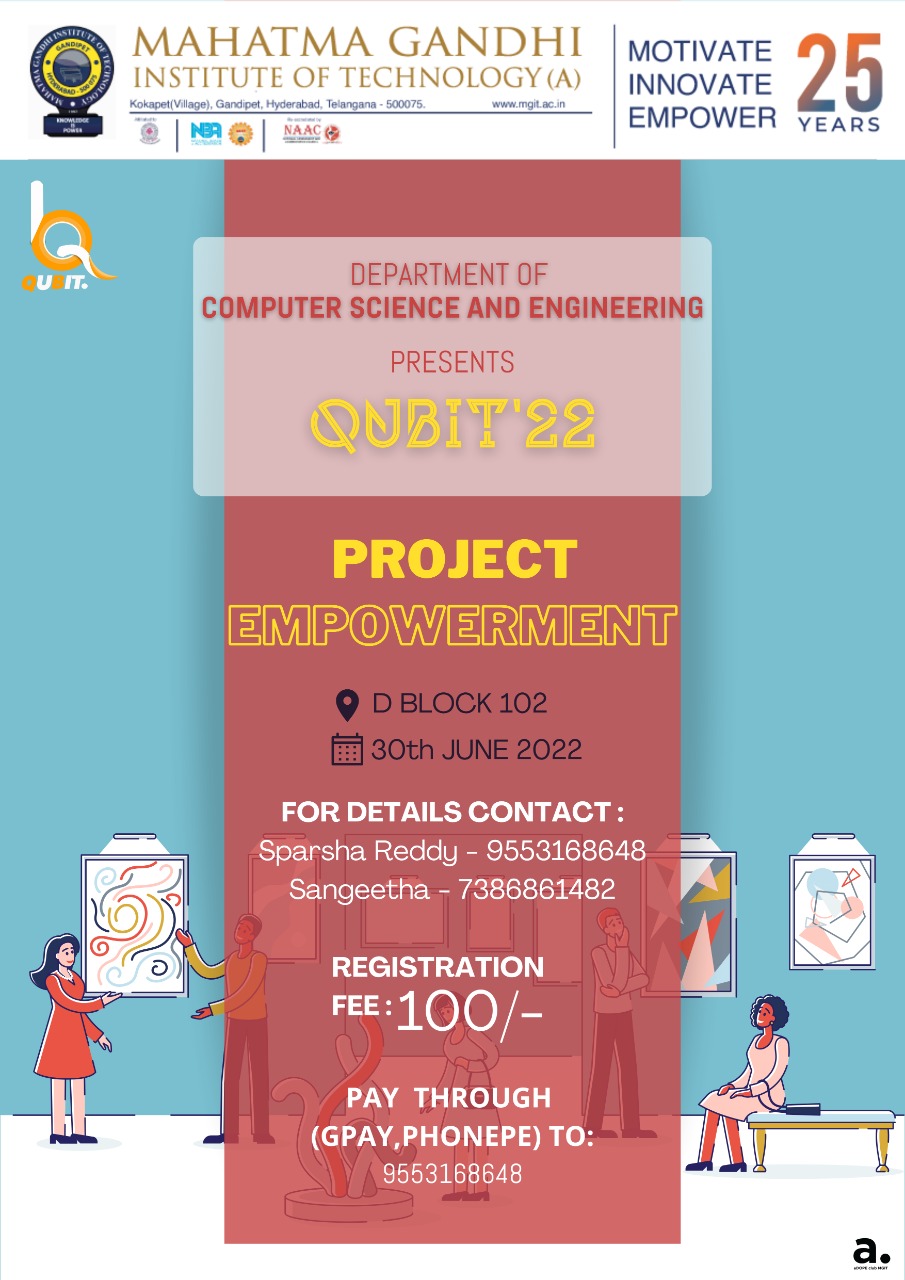 Website
|
Registration Form
|
Brochure
Various projects in IoT, AI,ML ,Block chain done by students of different colleges are going to be showcased in this event. Top 3 projects will be selected by the juries and surprising gifts are provided to selected students.
Venue:
Event Guidelines:
Last date for the registration:30-June-2022
E-Certificate will be provided to all the registered participants.
Student Co-Ordinators:
Ms.Sparsha Reddy
Ms.Sangeetha