Clubs & Organizations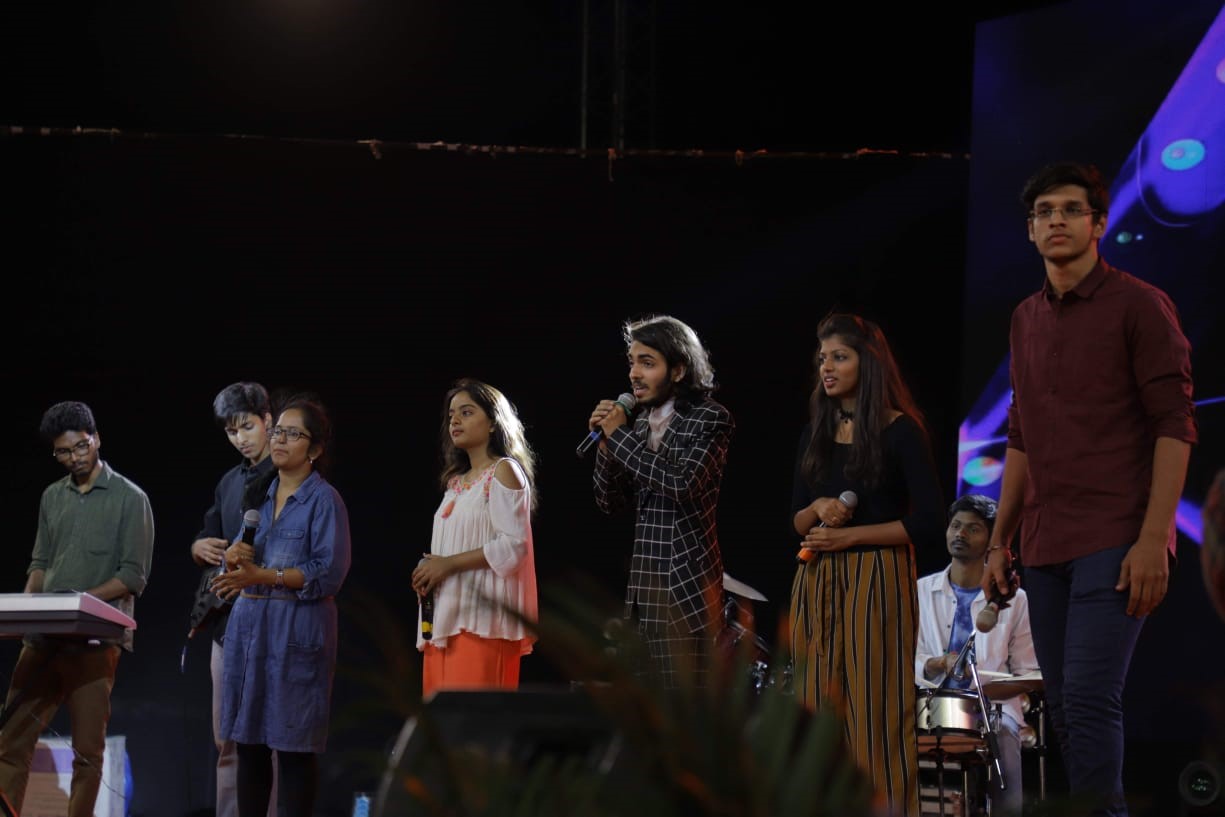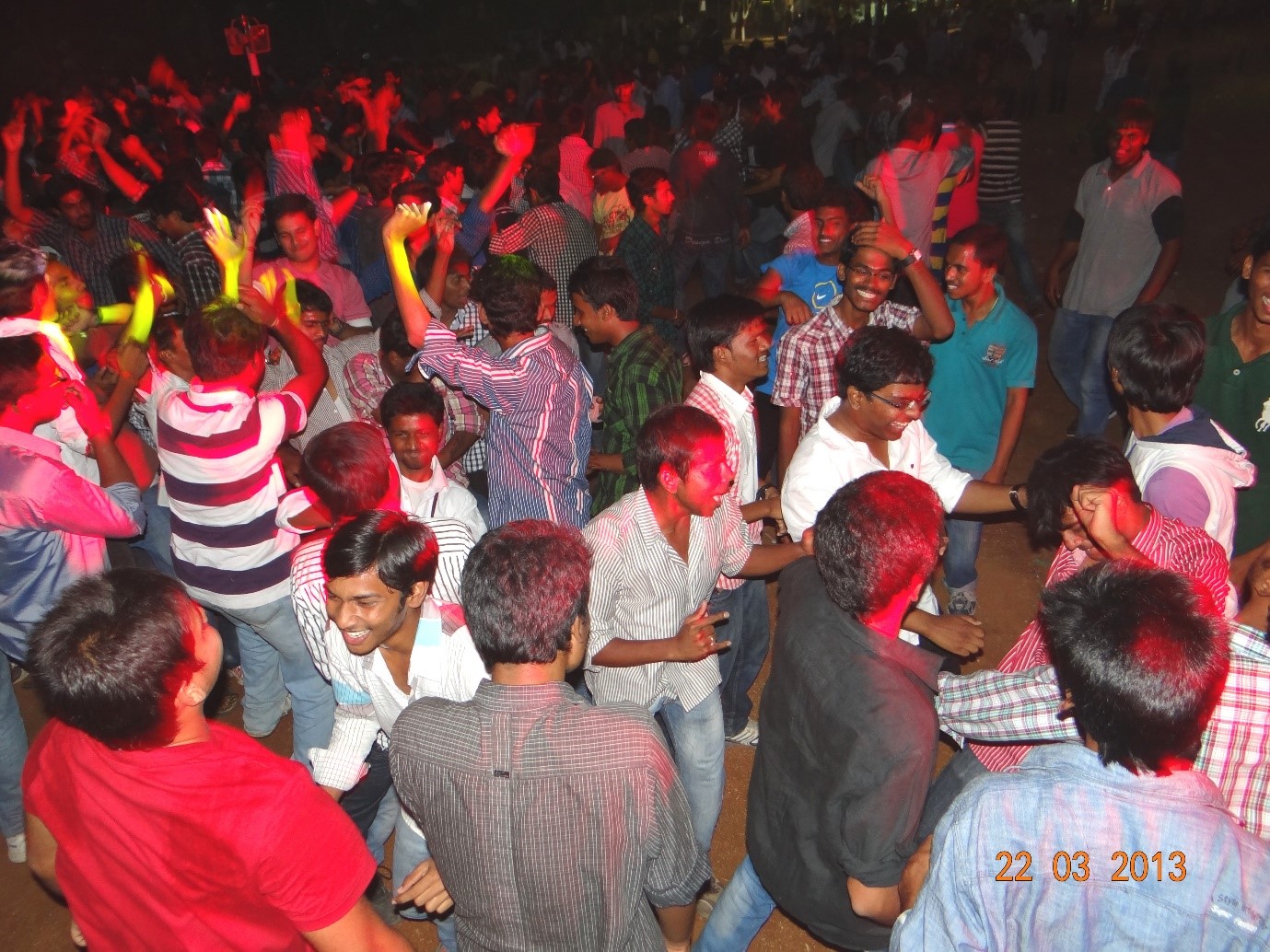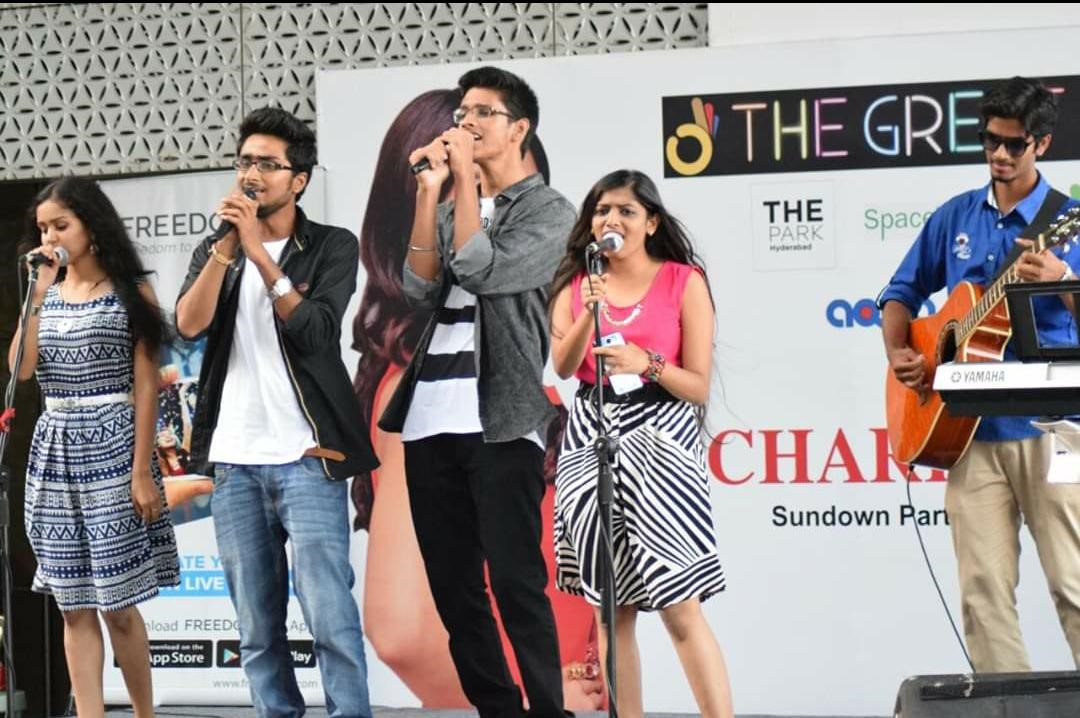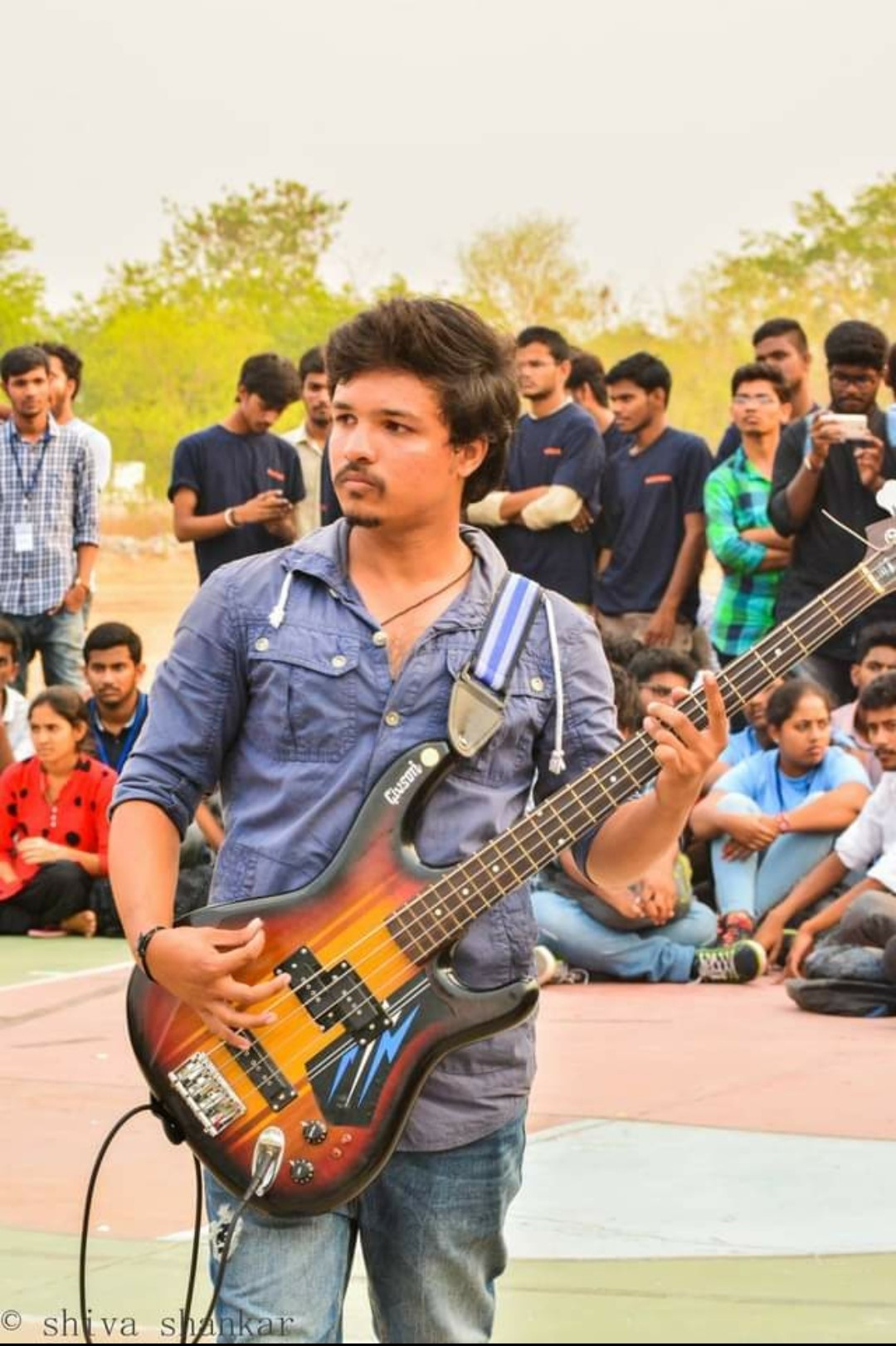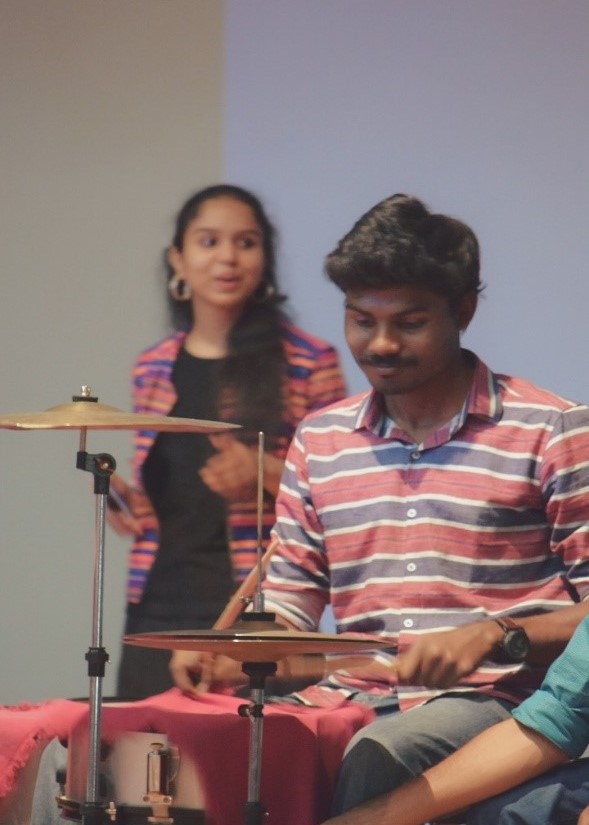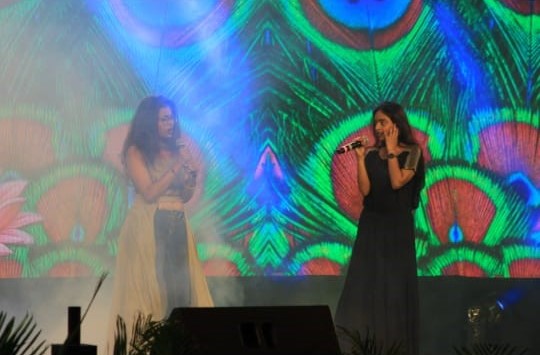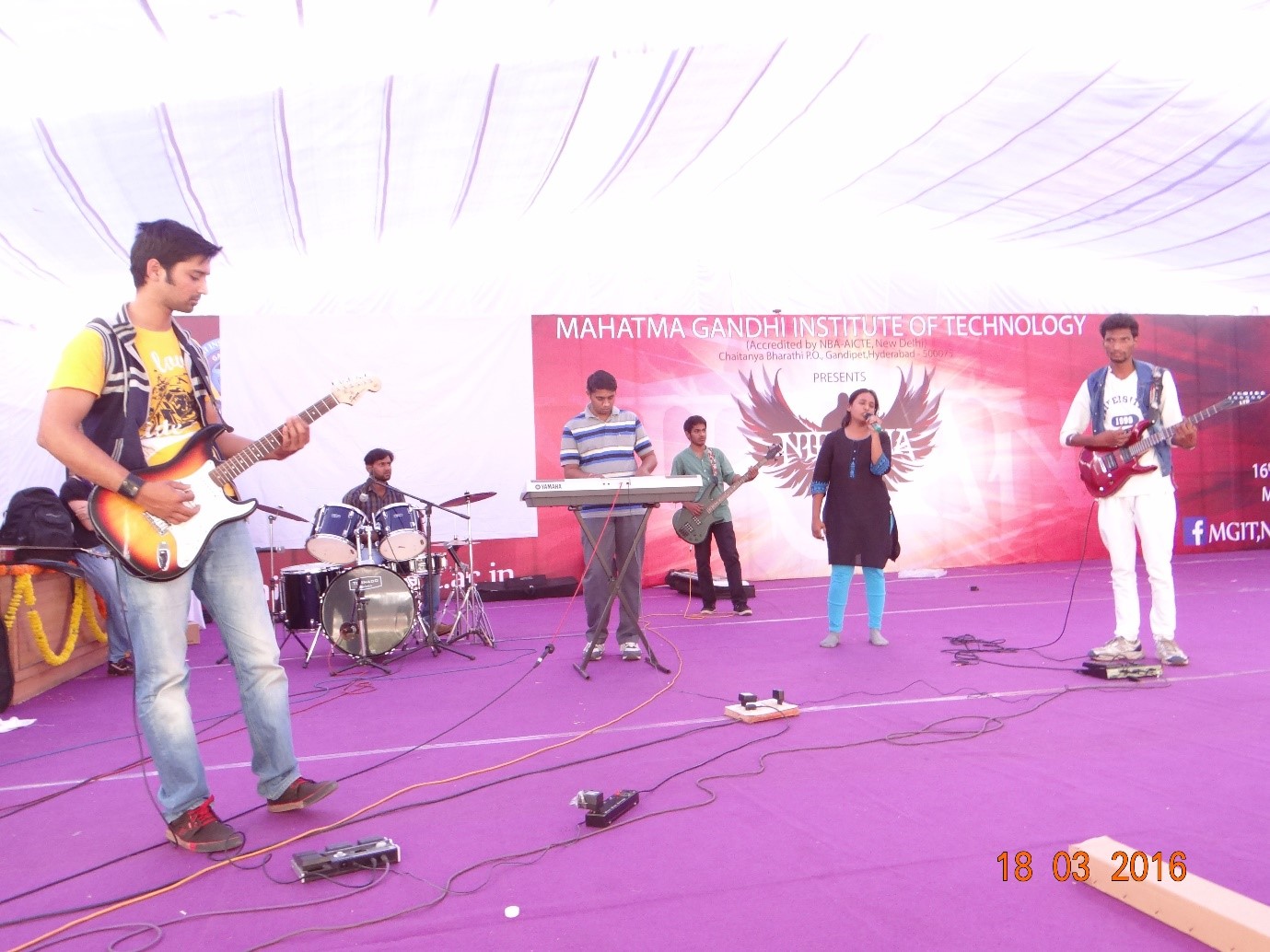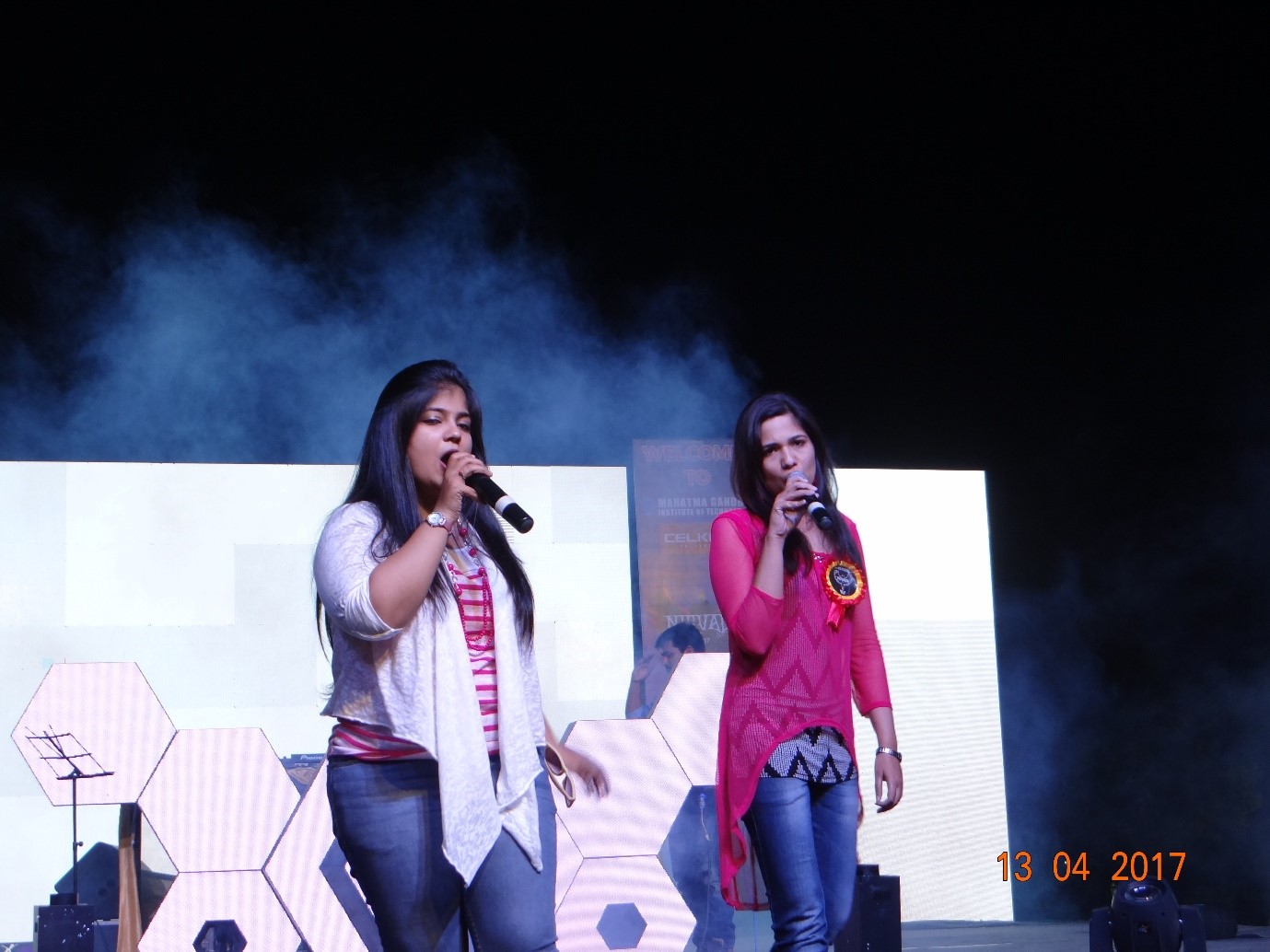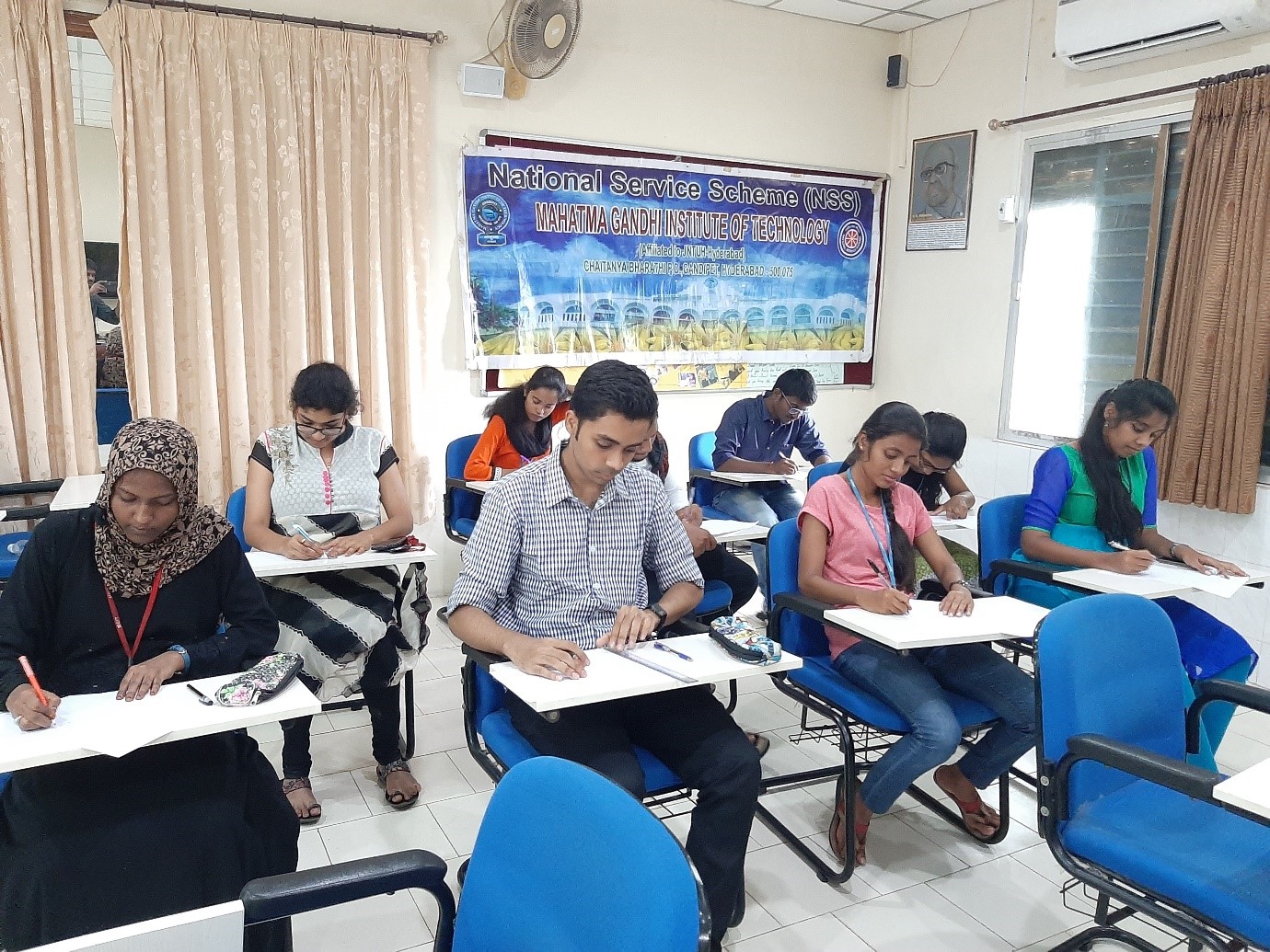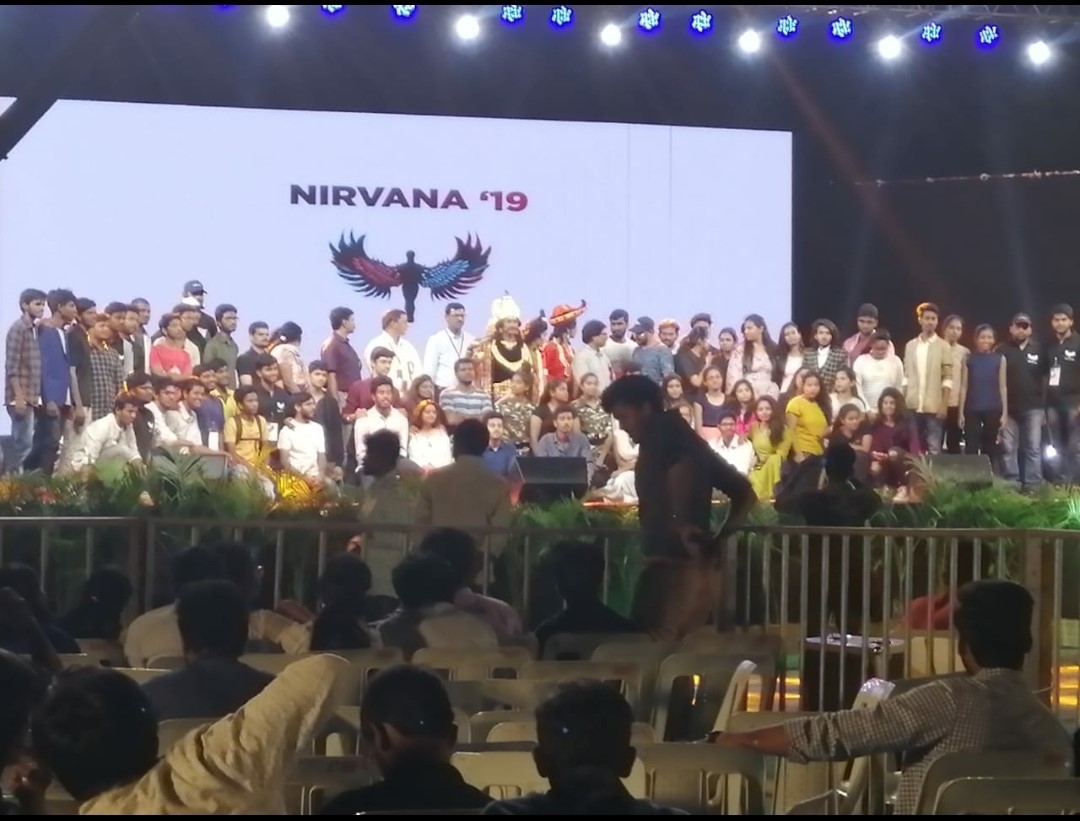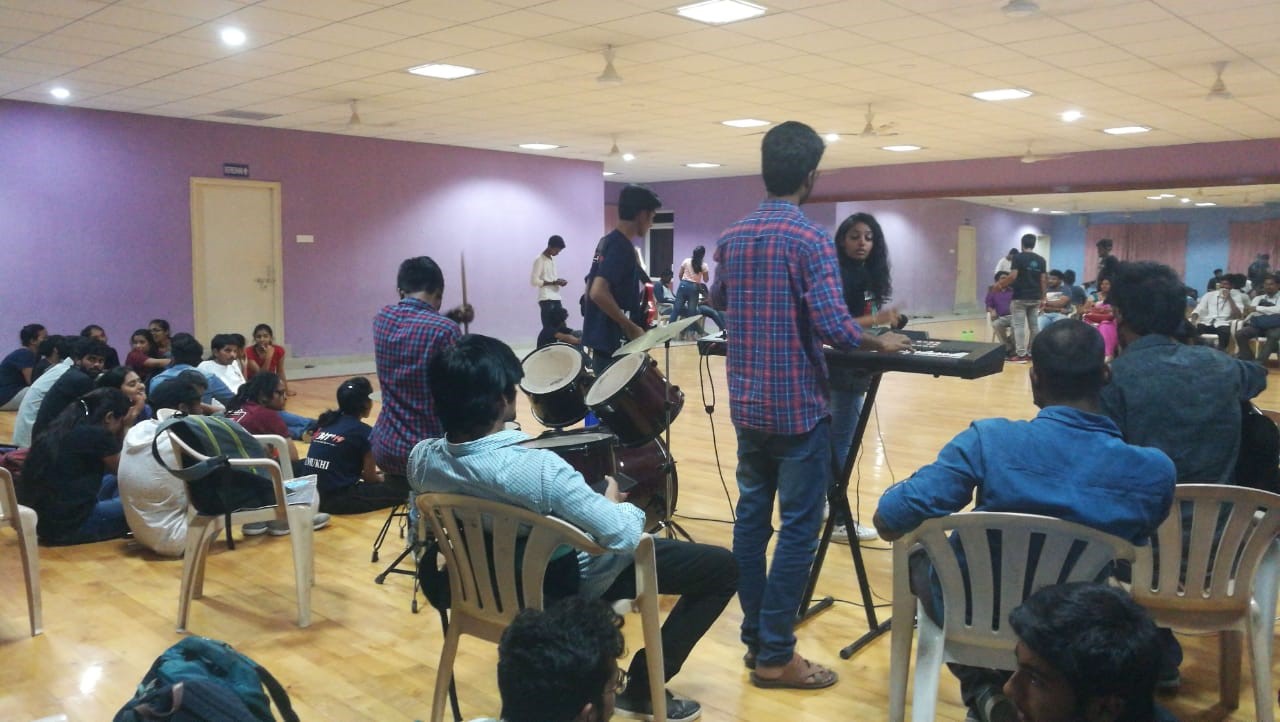 MGIT Club Culture is a precious part of the diverse life on campus, where the individual talent grows and where the leadership and inclusiveness get literally practiced and encouraged through the practicing sessions, club meetings and concert performances.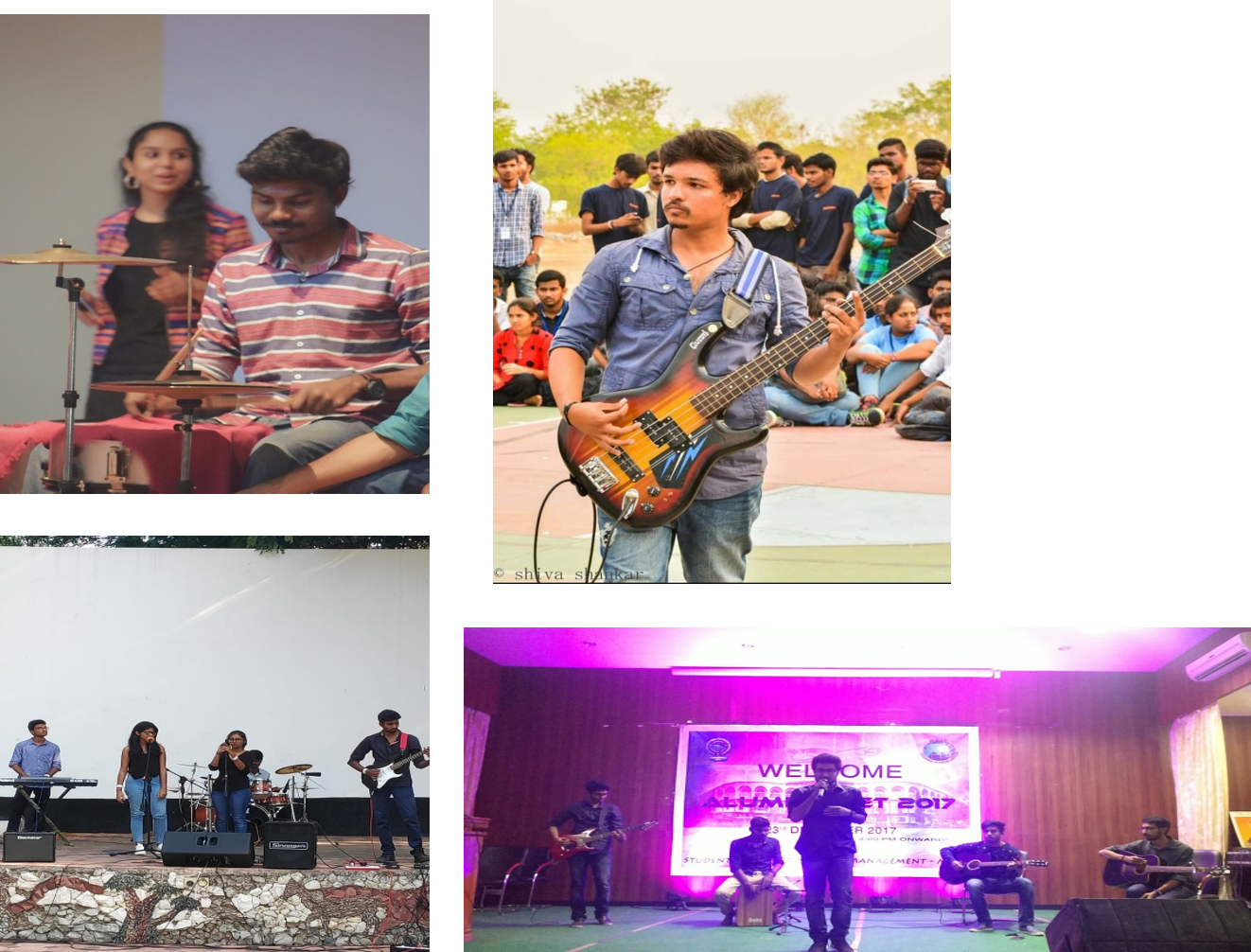 The Music Club aims to promote taste and talent amongst MGITians by organizing concerts, workshops, and performances. It offers an opportunity for students to come together and discuss music; and a chance to perform and showcase their talents at events throughout the year.
The aim of the Club is to develop and acquire rich array of musical skills and enhance the enjoyment for music.
Dance Club:
At MGIT Dance Club, dance is just not our hobby or extracurricular activity. It is what defines us, it is our identity. The objective here is to instill the love for the performing art, encourage participation, and help more people unleash their potential and dance their hearts out!
The Club organizes a plethora of events throughout the year and the only prerequisite for participating is one's enthusiasm.For all the amateurs and enthusiasts out there, here is a chance to hone your skills and learn the twists and moves!
Gear Up and roll up your sleeves because – "When words fail music speaks, but when music fails that's when dance begins."
Literary Club: 
The Literary Club has been founded to promote languages and literature. From time to time, the Club organizes a rich and diverse array of literary activities such as debates, declamations, group discussions, poetry writing and recitation, short story writing, quiz contests, interactive/lecture sessions, etc. Through these activities, literary coordinators (students & faculty) reach out to language and literature lovers and try to create a space for sharing emotions and thoughts.
The Club has been instrumental in building a community of creative, imaginative, and thoughtful human beings. It basically sensitizes students to react constructively to disparity and injustice in modern society, inculcate socially desirable values such as empathy and cooperation.
At the individual level, the students have been greatly benefitted by their performance/participation in the events. They have also acquired some highly valued skills in professional field, such as effective communication, leadership skills, and interpersonal communication skills.
Literary club also offers opportunities to participate at National level fests. The senior and junior coordinators have brought many prizes for the Institute from several fests of Southern India.
Arts Club: 
'Works of Art', the creative aspects of human existence, have the power to amuse and amaze the young and the old alike. With the view of enticing the young minds of MGIT, Arts Club was introduced with much fervency and ardour.
The Club provides an opportunity to the students to let their imagination run wild and provides them with the sight to see things in a different way. Students learn from one another and share their prowess in different aspects of art.
Drama & Film Making Club: 
The Mission of the Drama Club is to bring theatre to MGIT as well as sharing knowledge and building trust on stage.
The Club is for students who are interested in Dramatic performance. The Club offers a creative outlet for theatrically minded students, and a variety of theatrical productions for the students to enjoy.
The Club equally focuses on Film Making and will be allowing students to Explore filmmaking, documentary production, directing, cinematography, and script writing or editing.
Students associated with this will be able to develop practical skills and theoretical knowledge that will set them up for their own exciting and rewarding career, turning their creativity into reality.
Photography Club: 
Photography is a wonderful hobby and has proved to be very popular among the students. This club focuses on taking and collecting fine photographic shots and participating in photographic competitions. Students can also learn many of the technicalities involved in digital as well as film-based photography.
The aim of the club is to promote photographic interest within the Institute and provide a place for anyone with an interest in photography to meet and exchange ideas and share experiences.
The club organizes various lectures, demonstrations, competitions and extensively covers all the in-house events & celebrations. It is our practice to welcome everyone with an interest in photography, regardless of their experience.
Persona Technology Club: 
The Technology Club envisages a conducive platform to explore student's latent talents and also to enable them to come out with their innovative ideas.
The students are encouraged to become a member of the Club to help broaden their skills and horizons. The Tech Club not only help the students explore their hidden talent but also help in areas such as personality development and inculcating in the students the spirit of organization by providing them with a platform for hosting their technical talents.
The focus of the tech club primarily is to help the students gain practical as well as theoretical technical knowledge. Students are provided with an opportunity to implement what they learn in their respective class rooms. The Club conducts events like technical Quizzes, Symposiums, Model Exhibitions Paper Presentations, Organizing Guest Lectures & Industry visits to provide students technical insights.
Student Club Gallery: