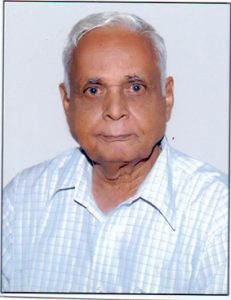 MGIT has carved a niche for itself among the Engineering Colleges in the country. The College constantly innovates and improves on the quality of teaching and learning and implements initiatives to adapt to the changing needs of the global work force. Great importance is given to encouraging research both among students and faculty. Also entrepreneurial skills are diligently fostered among the students.
At MGIT every effort is made to train the students into remarkably competent engineers with high levels of motivation, professional skills and self confidence.
Many activities and schemes initiated in the college along with the NSS unit ensure that students stay responsible to the socio economic development of the society. The students enthusiastically take part in blood donation camps, tree planting, Swachh Bharat Summer Internship Programme etc. thereby grooming themselves into socially responsible citizens with intrinsic values.
All members of the management are committed to the development of holistic and quality education. MGIT named after the Mahatma is dedicated to empowering the next generation not only with professional competence but also uncompromising values and ethics.
Best Wishes always!
J. Shyamsunder Reddy.